ED Nurse Returns to Work a Year After Being Ventilated on ICU with Covid-19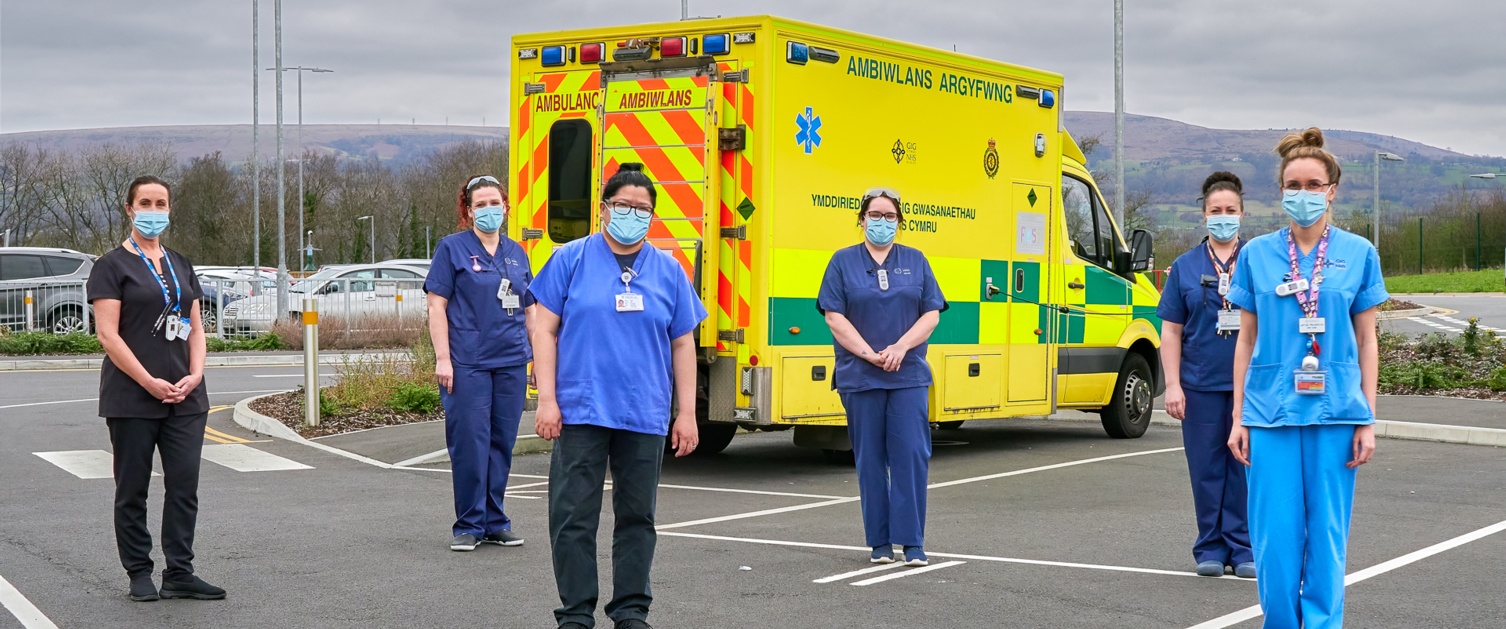 Wednesday 24th March 2021
Cindy Sulit, a much loved Nurse at Aneurin Bevan University Health Board, has this week returned to her role in the Emergency Department almost a year after she became critically ill with Covid-19.
After contracting Covid-19, Cindy's condition deteriorated rapidly and she was admitted to the Intensive Care Unit and put on a ventilator for over three weeks.
Whilst in ITU, a Consultant in charge of Cindy's care was Dr Nick Mason. An esteemed Documentary Photographer, Dr Mason created a photographic diary of Cindy's time in Hospital and described her as being "one of the sickest patients we had who survived".
Fortunately, Cindy's condition slowly improved and she was eventually able to return home on her birthday after beating Covid-19.
She said: "It was the best birthday ever. The staff were amazing, they didn't give up on me and that's the reason I am alive today."
Last week, Cindy and Dr Mason were reunited for the first time since her Hospital stay, where Cindy was able to see the photographs that Dr Mason had taken of her. The photographs captured poignant moments throughout Cindy's journey, from being in Intensive Care, to her taking her first steps as she learnt to walk again, to her finally being discharged home on her birthday.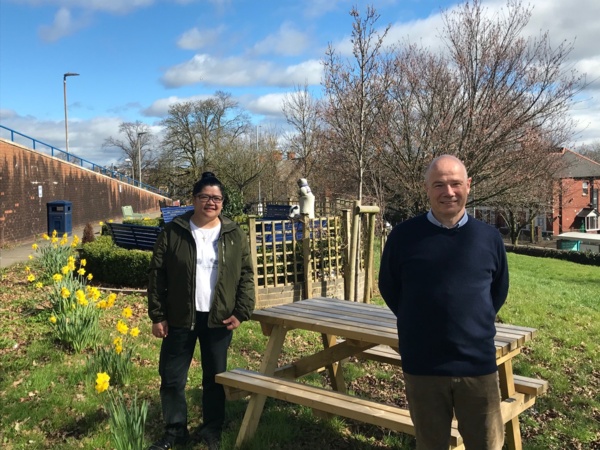 Above: Cindy and Nick reunited for the first time since her discharge from Hospital
| | |
| --- | --- |
| Cindy on a ventilator | Cindy preparing to take her first steps |
| Cindy during her rehabilitation | Cindy leaving Hospital |
Last Saturday, Cindy returned to work at The Grange University Hospital's Emergency Department, much to the joy of her colleagues. There, she was reunited with a number of her co-workers, including Sara, who had cared for Cindy on a number of occasions in ITU.
After her first 6 hour shift in almost a year, Cindy said "I'm very happy to be back. I could willingly have worked another 6 hours!"
Welcome back, Cindy!
Thank you to Dr Nick Mason of Summit Photographs for capturing these moments.
| | |
| --- | --- |
| Cindy one year on from her ordeal | Cindy on her first shift back in ED |
| Cindy with a colleague who cared for her in ICU | Cindy reunited with her colleagues |
Nick Mason and Cindy will feature on BBC One's The One Show this evening at 7pm.