Friends of ABUHB Breast Unit raise over £152,000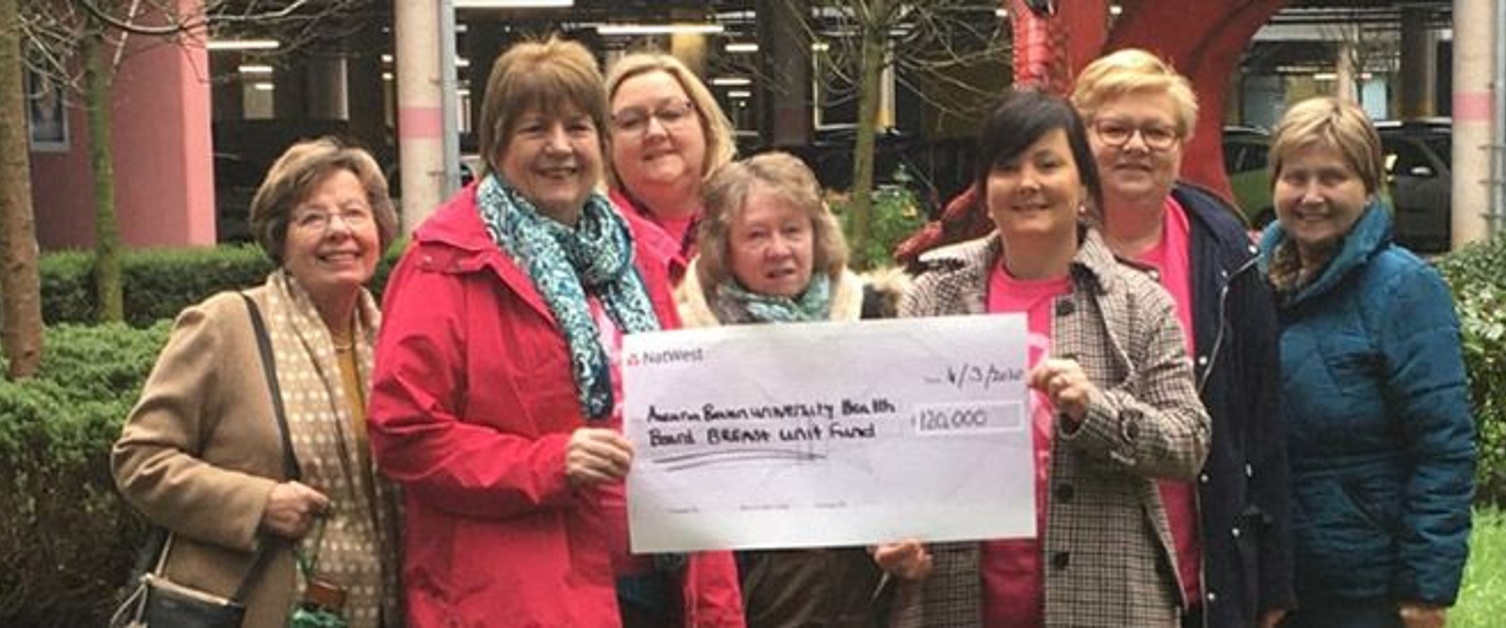 The Friends of ABUHB (Aneurin Bevan University Health Board) Breast Unit was set up in 2018 with the aim of raising £200k towards the new unit, which is due to open at Ysbyty Ystrad Fawr in late 2021.
While this new facility is being funded by Welsh Government, Aneurin Bevan University Health Board has set up a fundraising campaign to provide those additional amenities to ensure that our breast care patients, both male and female, are provided with an environment sensitive by design and décor to create a comfortable and dignified area where they and their families can come to terms with their diagnosis and treatment.

Our aim is to raise £200,000 and we are almost there but because of Covid-19 restrictions we have been unable to continue our fundraising campaign in the normal way so we need your help, now more than ever, to think of innovative and virtual ways to raise funds for us. You can donate direct on our Just Giving site.

We have been overwhelmed by the number of people from the local community who have already raised so much and we are thankful for their continued support.