Hafan Deg Ward - Patients' Vegetable Discharge Packs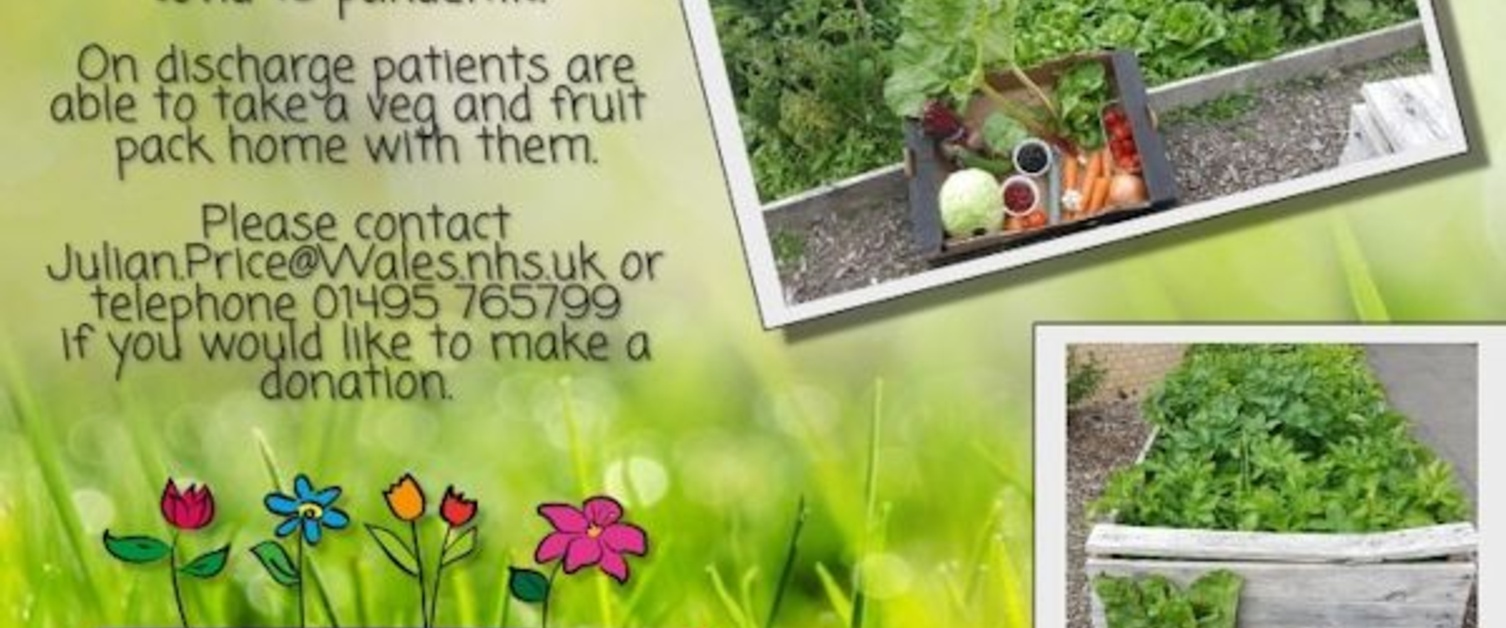 Throughout the Covid-19 pandemic, Hafan Deg staff and patients have discovered a love of gardening...
Hafan Deg Ward in the Ty Siriol Unit on the County Hospital site, Pontypool, is a 20 bedded inpatient unit with patients over the age of 65 who suffer from mental health issues.
Over the lockdown period, the Ward garden has been revamped by their volunteer Alan Hiatt. Alan has made several vegetable planters which the patients have planted up with various vegetables including runner beans, lettuce and potatoes. Due to social distancing measures, Alan has been working alone to minimise contact with patients and staff.
The patients have been assisted by staff to look after the plants and, on discharge, are given a box of fruit and veg as a discharge pack to enjoy at home.
The patients and staff have formed a garden group and devised a wish list of items they feel would help them enjoy their gardening experience and support their wellbeing and recovery whilst on the ward.
The ward would love to be able to purchase a walk-in greenhouse and raised planters so that patients in wheelchairs are also able to participate in garden projects.
If you would like to make a donation to help the Ward in their purchase, you can do so by emailing Julian.Price@wales.nhs.uk or contacting the ward on 01495 765799.
Thank you.