Handcrafted Memorial Bench Placed Outside ICU at The Grange University Hospital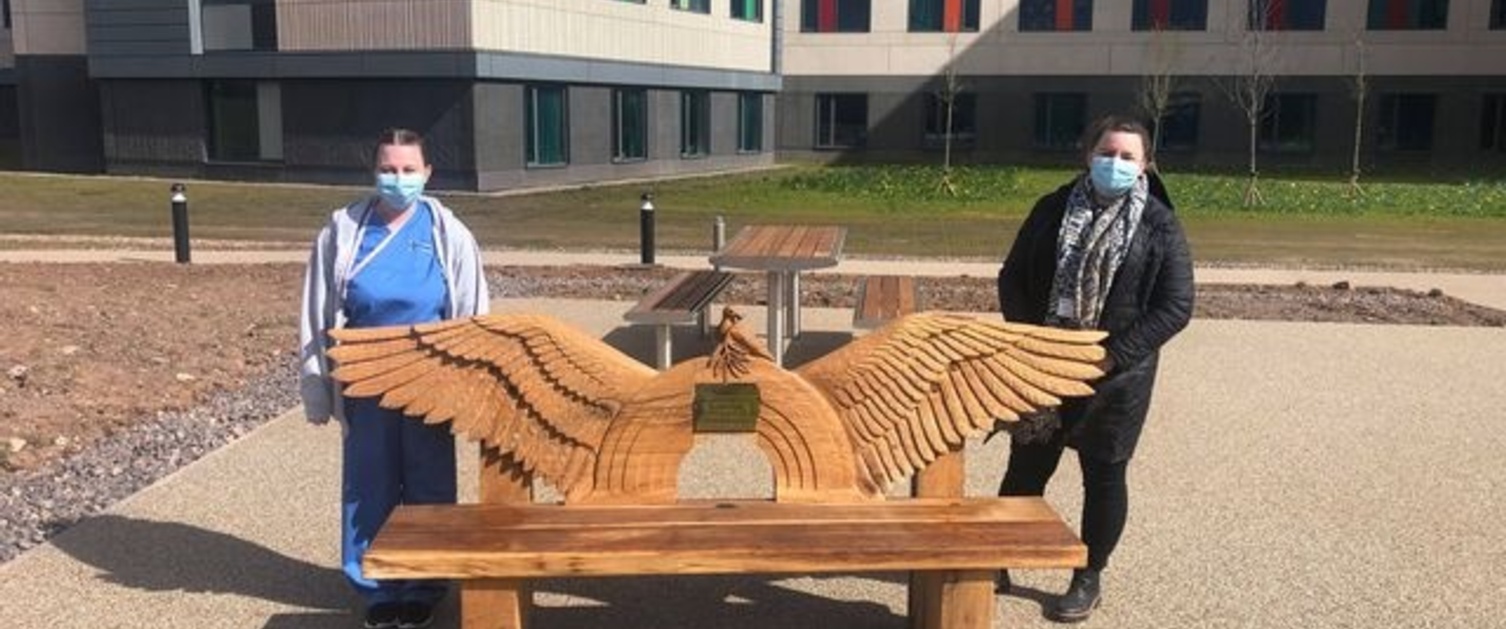 Tuesday 30th March 2021
Last year, Critical Care staff from across Aneurin Bevan University Health Board collected money between them to have this beautiful bench designed and produced, in remembrance of those who lost their lives in the pandemic.
The bench has now been produced by the extremely talented Chris Wood, who donated his time to the project. A member of the public kindly donated the plaque.
It now sits in the picnic area outside the Critical Care department at The Grange University Hospital, and offers the perfect place to sit, look out across the countryside and take a moment of reflection. The bench is not just intended for staff- relatives and patients are also welcome to use it.
Thank you to all who made this beautiful memorial bench possible.
Pictured: Chris Wood, who designed and made the bench

Pictured: ICU Nurses at The Grange University Hospital

Pictured: The memorial bench and its plaque, which was donated by a member of the public