Happy St Dwynwen's Day / Dydd Santes Dwynwen Hapus!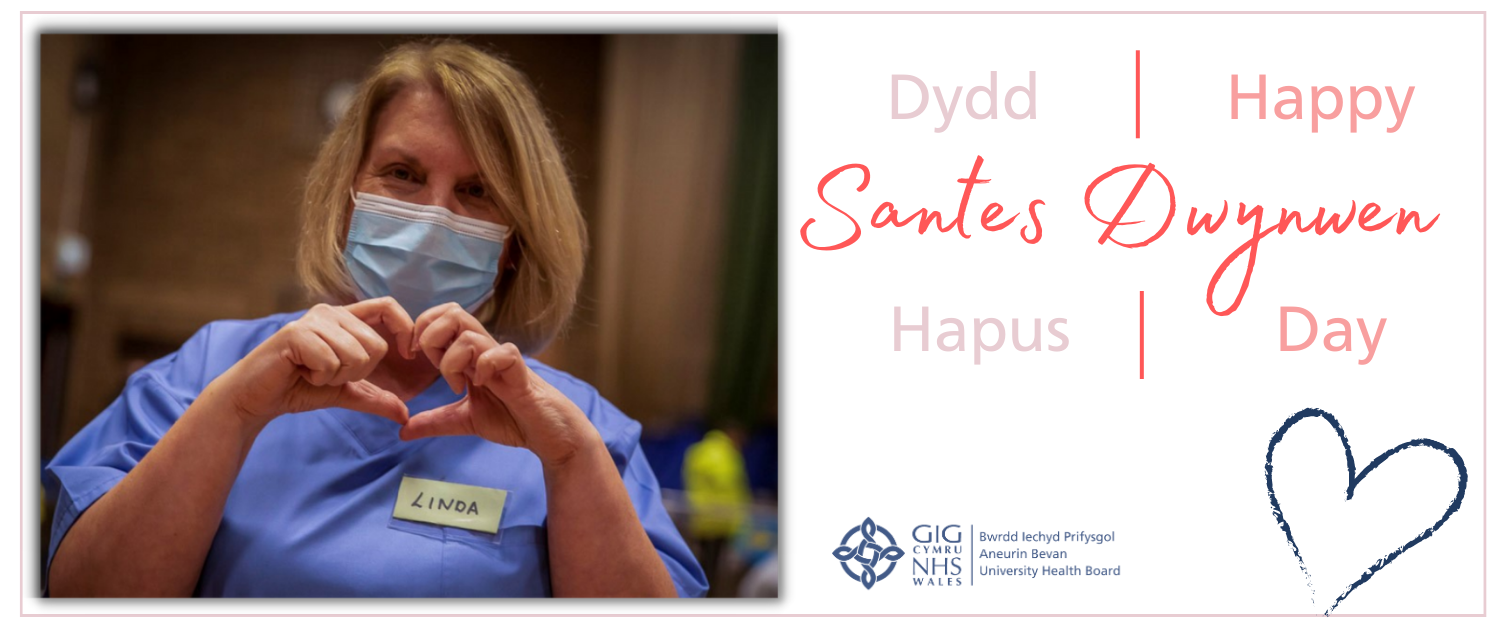 Wednesday 25th January 2023
Happy St Dwynwen's Day!
Today, on the day of the Welsh Patron Saint of Lovers, we're celebrating our love for the NHS in Wales by honouring the people whose lives are centred around caring for and showing kindness to others.

Whenever you come into contact with an NHS staff member, please treat them with the same love and kindness that they show their patients every day.