Health Board meets with St George's to discuss the benefits of Physician Associates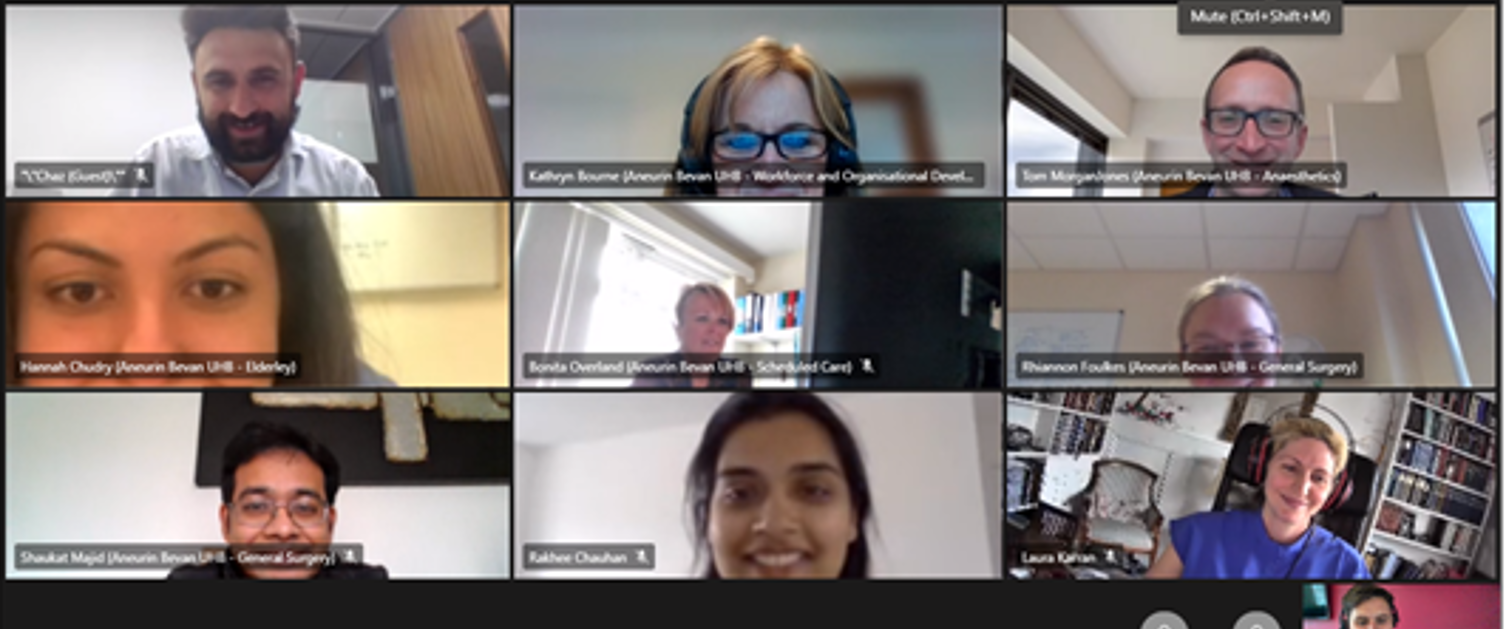 Tuesday 4th May 2021
As the Health Board looks to expand the role of Physician Associates (PAs), last week colleagues from St Georges University Teaching Hospital in London took time to virtually meet with our Surgical Leads to discuss the benefits that the PA role can bring to front-door and elective surgical services.
The PAs are trained to a "medical model ". They complement the medical team supporting doctors in the diagnosis and management of patients and in the delivery of care. They are trained to perform a number of roles including: taking medical histories, performing examinations, analysing test results, and diagnosing illnesses under the direct supervision of a Consultant.
The Health Board envisages that the implementation of PAs in Surgical Services can assist with our post-pandemic recovery plans and performance. Funding has been secured to implement the PA model within Scheduled Care, in a similar way to the Unscheduled Care division, where the role has proven invaluable and increased the quality of care we deliver.
Two of the Health Board's PAs, David Taylor and Hannah Chudry, facilitated the engagement session with PAs from St George's University Teaching Hospital (with representation from representation from Breast Surgery, Urology, Plastics and Trauma), during which they learned about how the role works within St George's and how we can start to adapt a similar model within Surgery here in Gwent. Surgeons from the Health Board were able to hear first-hand about the fantastic work of the role and discuss how the role may yield similar benefits for the Health Board.
Medical Director James Calvert said: "It was a pleasure to welcome Physician Associates from St Georges to talk to our Surgical Leads about the benefits that the role can bring to front-door and elective surgical services. We are very grateful for their time and enthusiasm. Development of the PA role will be an important part of ensuring a sustainable and effective workforce for the benefit of future generations of patients."