Health Board Staff and Patients Celebrate Shwmae Su'mae Day 2021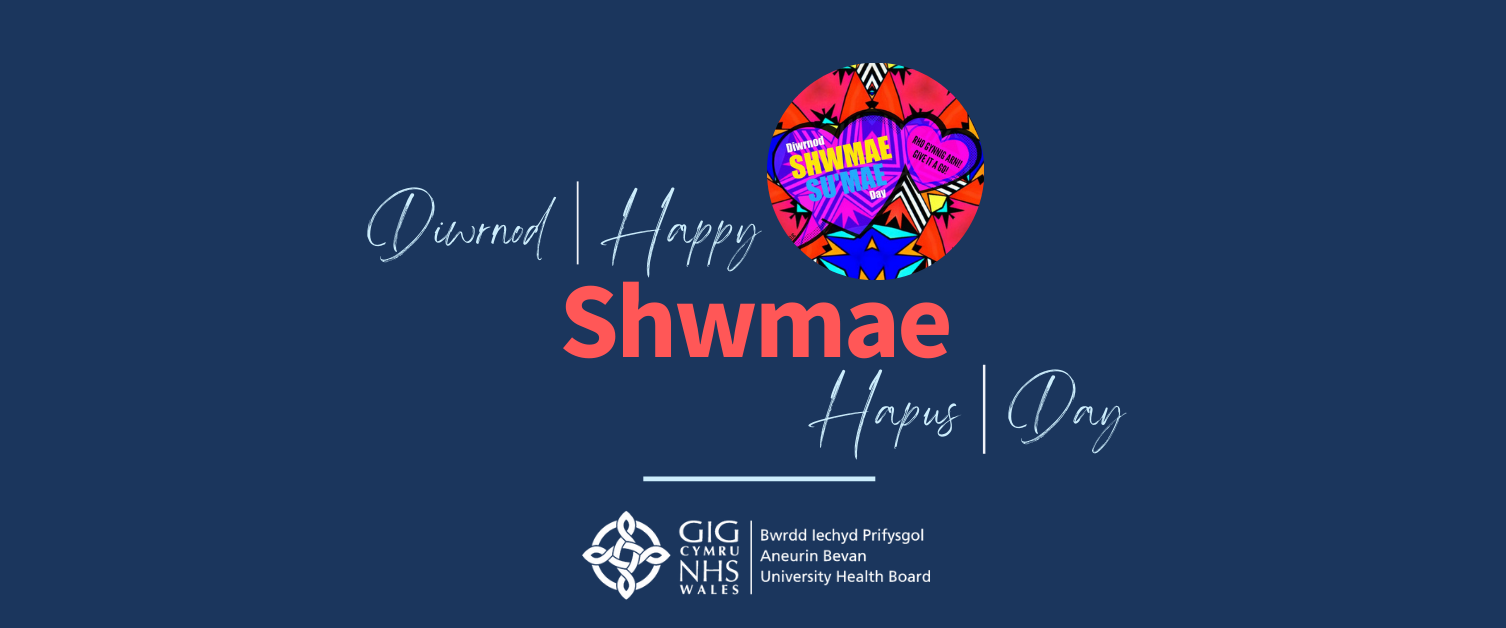 Friday 15th October 2021
Diwrnod Shwmae Hapus / Happy Shwmae Day!
Today- 15th October 2021- is an annual celebration of the Welsh Language in Wales.
The word Shwmae is an informal greeting that is used to start a conversation. The Welsh Language belongs to us all, so why not try and start every conversation with a Shwmae today?
Patients and staff have been celebrating our Welsh Language today.
Patients at our Rehabilitation Wards at County Community Hospital have been practising their arts and crafts skills by making Shwmae Su'mae decorations and have learnt some new Welsh words. These activities are also hugely beneficial to their rehabilitation and recovery.
Our Health Records team raised £62 today by each donating £1 for Shwmae Day and wearing red to celebrate the Welsh Language. The money raised will be donated to their local foodbank.
Da iawn i bawb!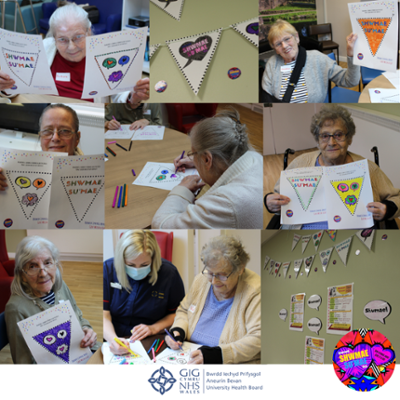 Pictured Above: Patients at County Hospital taking part in Shwmae Day activities.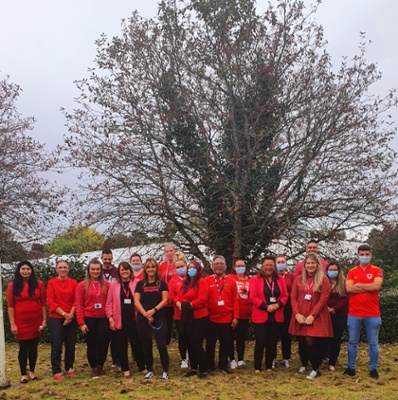 Pictured Above: Staff from the Health Records Department wearing red to celebrate Shwmae Day