Health Board's Interventional Radiology Team Awarded Exemplar Status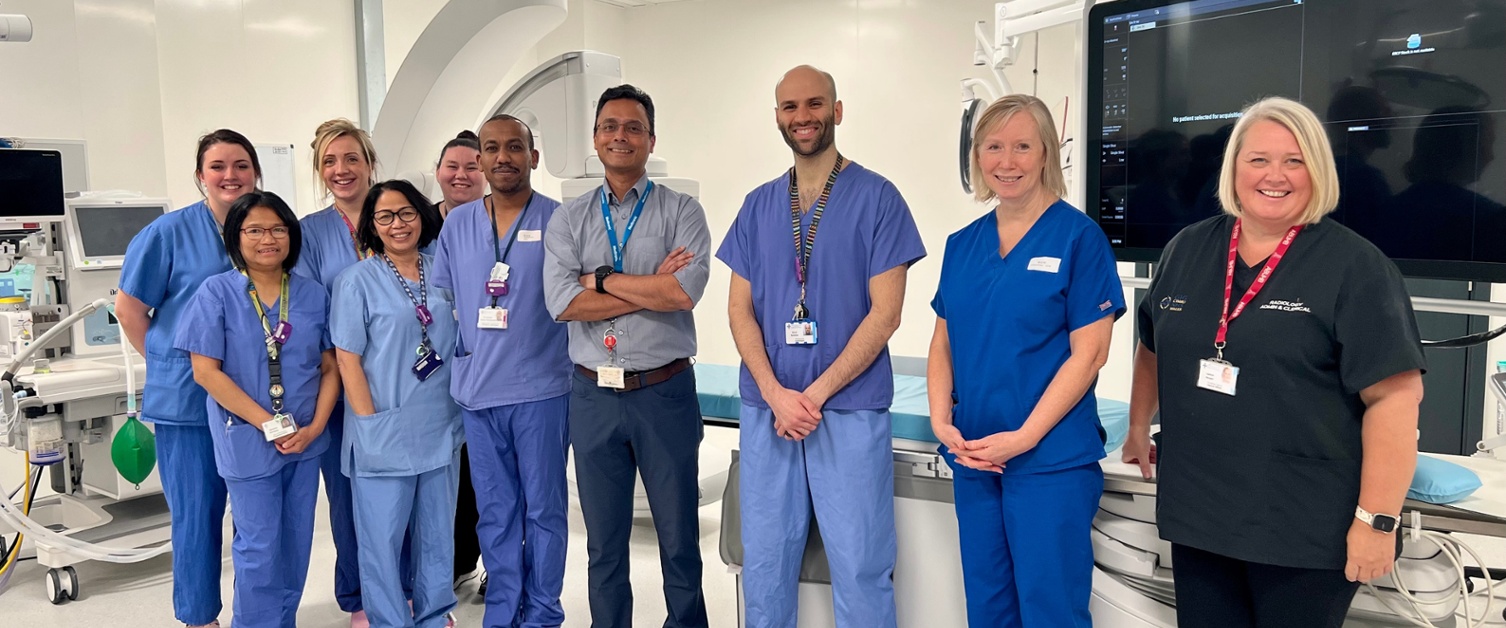 Friday 3rd February 2023
We are delighted that the Interventional Radiology department at Aneurin Bevan University Health Board has been awarded an Exemplar site status by the British Society of Interventional Radiology.
The Health Board's Interventional Radiology team has received this prestigious accolade after being recognised for demonstrating a commitment to the development of high-quality Interventional Radiology Services.
The opening of The Grange University Hospital in November 2020 brought two new state-of-the-art Interventional Radiology suites, as well as a 5 bed Radiology Day Case Unit; allowing the Health Board to further expand its Interventional Radiology services. The well-established department has also been delivering specialist services on a national level.
Receiving this Exemplary Status recognition is a reflection of the level of service provided consistently to patients.
Dr Nimit Goyal, Consultant Interventional Radiologist, said:
"It's an honour to receive this Exemplary Status in recognition of all of our hard work. As a department, we're passionate about continually improving the quality of our work, particularly with regards to patient safety, quality and experience. It is a recognition of the hard work that all our staff members have done in caring for our patients.
"We're actively involved in research and have worked tirelessly to develop new services, such as Prostate Artery Embolization. We've also collaborated with neighbouring Health Boards to develop an out of hours Interventional Radiology service, so that a 24/7 service is available to all patients."
Congratulations to all involved in this well-deserved recognition!
---
About Interventional Radiology
Interventional radiology (IR) is one of the most innovative and fastest-growing specialities in the field of medicine. An interventional radiology team performs image-guided procedures, which are often minimally invasive and can range from simple outpatient-based procedures to complex lifesaving and cancer treatments.
The British Society of Interventional Radiology (BSIR) is the home of image-guided surgery in the UK. It is a charitable foundation founded to promote and develop the practice of Interventional Radiology.