Highly pollutive desflurane gas use stopped across hospitals in Wales health board first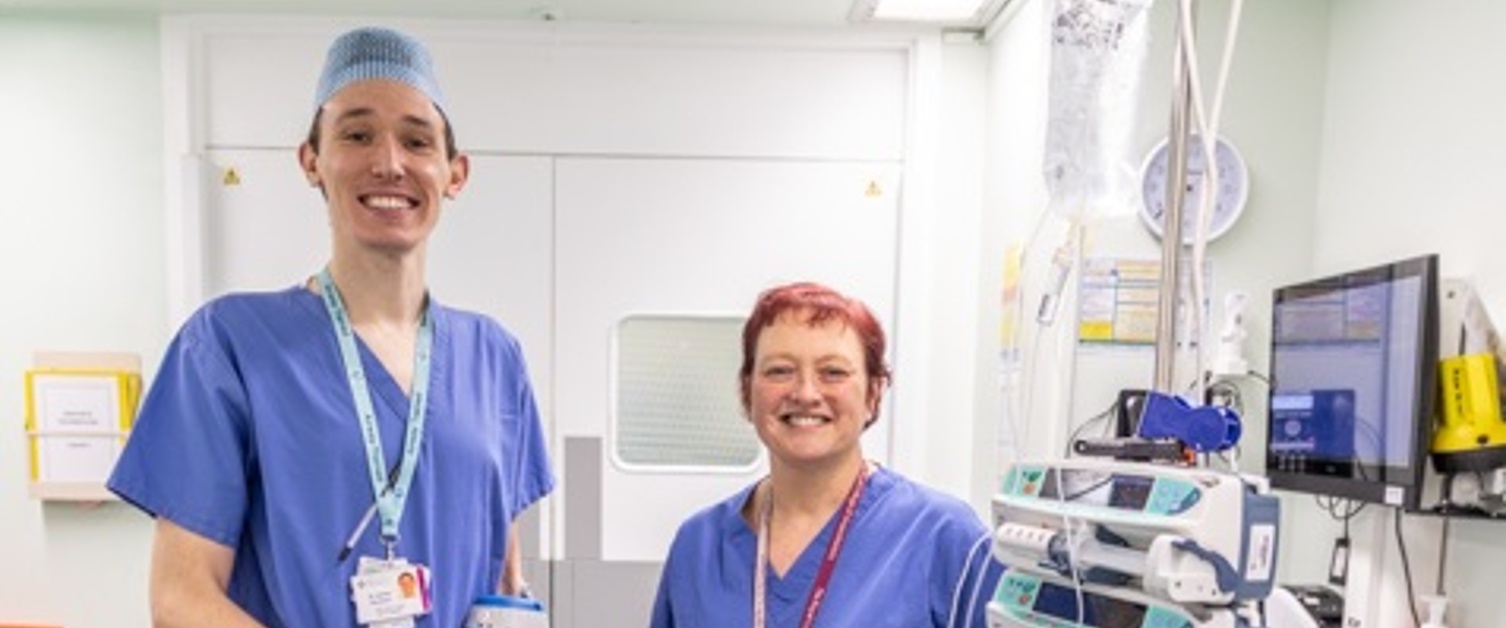 Aneurin Bevan University Health Board (ABUHB)'s anaesthetic department has become the first in Wales to stop the use of highly pollutive desflurane gas, across all hospital sites.
Healthcare is a major contributor to Wales' carbon footprint, and until recently a massive 5% of all healthcare-related global warming in Wales came from inhaled anaesthetic agents, used to maintain anaesthesia during surgery. The main culprit is an anaesthetic agent called desflurane.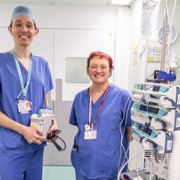 On a typical day, Anaesthetists can produce up to 500kg of carbon dioxide equivalent into atmosphere every day, compared to an average UK citizen producing a typical 25kg daily equivalent.
Desflurane is 2540 times the global warming potential (GWP) of CO2; this is much more than our other widely used inhaled agent, sevoflurane, which has a GWP of 130, and much more than other anaesthetic techniques such as intravenous agents and regional anaesthesia.
Just one hour of desflurane anaesthesia has the same global-warming potential as driving 294 miles in a petrol-fuelled car, compared to 36 miles for sevoflurane and 12 for intravenous propofol. Desflurane is also considerably more expensive than sevoflurane also representing considerable savings for ABUHB.
Anaesthetic departments across the UK are working towards the reduction in the use of Desflurane and aims are to completely remove the use of this agent as soon as possible. The European Union is creating legislation to ban it's use completely by 1 January 2026.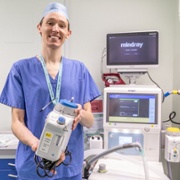 In 2019 a team of anaesthetists across Wales agreed to work together to encourage our colleagues to drastically reduce our desflurane use by switching to alternatives, with an ultimate goal to stop using it altogether.
"It's nice to know that if we are making greener changes to our practice then we are lessening the impact to the wider planet as a whole from the harmful effect of some of the agents we have been using historically," said James Florence, Anaesthetic Trainee.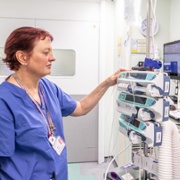 "It's something that we need to be more mindful of and we are becoming more mindful of moving forward with our practice whilst not impacting the level of care we provide our patients." James continued.
Following a mutual decision by the all elements of the health board's anaesthetic department, Dr Rachel Walpole and a group of dedicated trainees have led towards the stoppage of the gas us. It's another significant step towards greener healthcare in Wales.