How Captain Sir Tom Moore's Fundraising Efforts Have Benefitted our Staff and Patients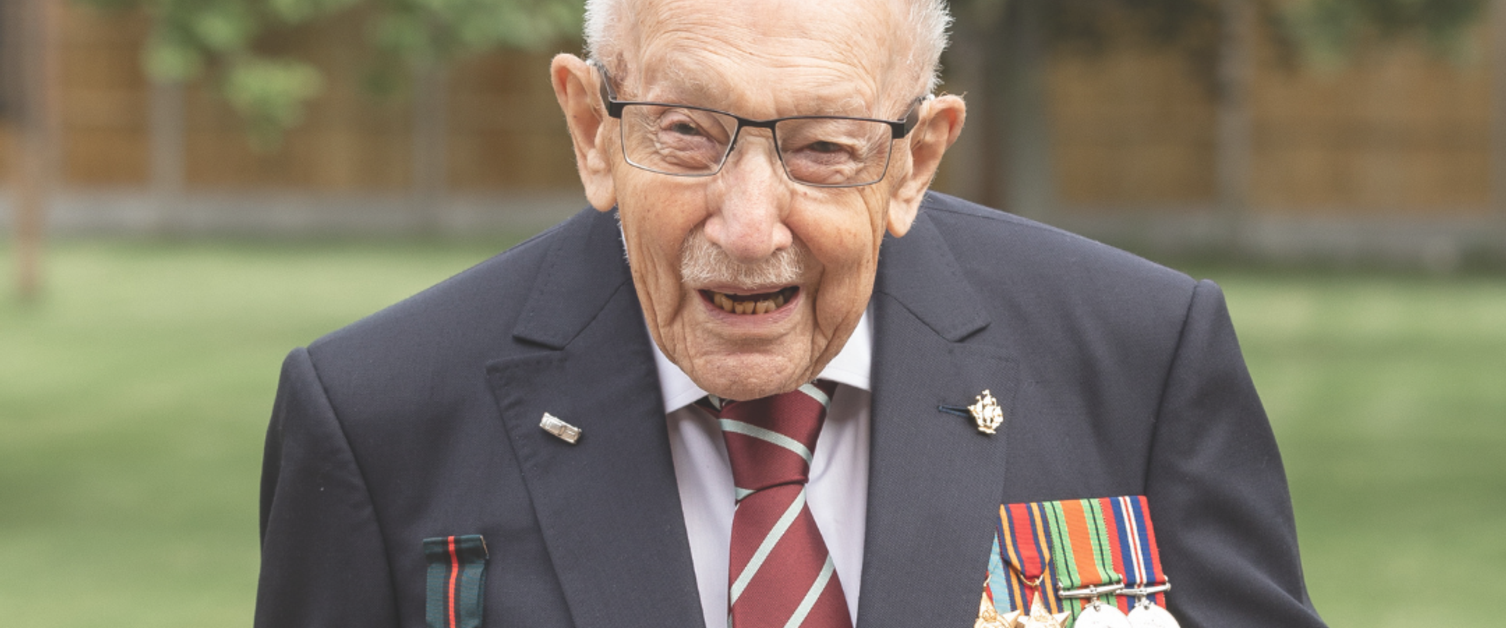 Tuesday 9 February 2021
We are so humbled and grateful to the late Captain Sir Tom Moore for all his incredible fundraising efforts for the NHS.
The money raised by Captain Sir Tom Moore is distributed via NHS Charities Together, and to date, we have received £230,000 from NHS Charities Together.
Thanks to the money we received from his hard work, we have been able to purchase items and support services that make a real difference to the well-being of our staff and patients.
Half of this money is being used for additional support for our Employee Well-being Service, by supporting our staff psychologically to recover, adapt and sustain themselves during these times of unprecedented personal and professional challenges.
The other half of the donation money has been used to purchase various items to improve our patients' and staff's experiences, including:
- Tablets to enable patients and families to maintain contact whilst there are visiting restrictions across our wards.
- Radios and CD players to entertain patients whilst unable to receive visitors, especially where patients are in single rooms.
- "Trees of Hope" placed at various sites across the Health Board for staff, patients and the public to place their messages of hope.
- Picnic benches placed in our hospital grounds to allow staff to have somewhere pleasant to sit and take much needed breaks outside.
- Children's activity packs to occupy more of their time while visiting restrictions are in place.
- A hearing device to attach to the hearing aid of a member of staff. This acts as a microphone to enable better communication, as wearing masks means they are no longer able to lip read.
We can't thank Captain Sir Tom Moore enough for allowing us to purchase these invaluable items.