If you smoke and are visiting people in hospital, remember...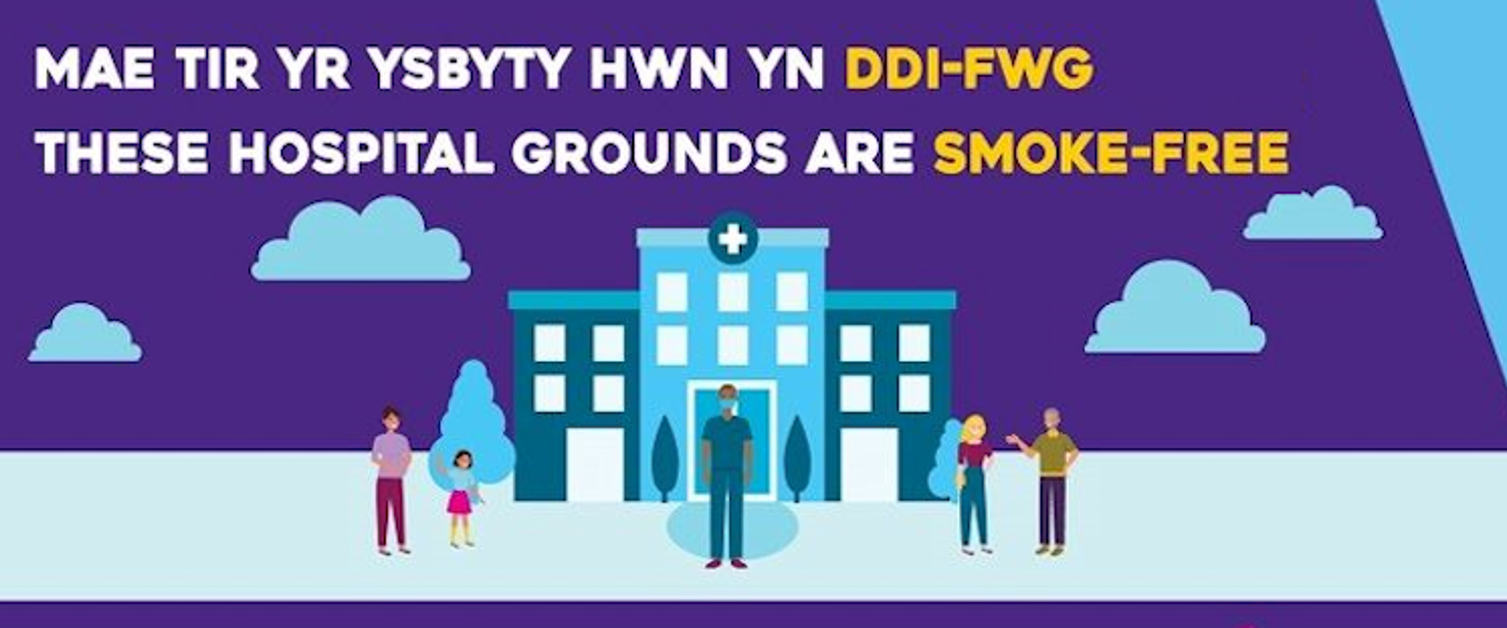 5th July 2021
All Aneurin Bevan University Hospitals are Smoke-Free. It is illegal to smoke on hospital grounds and anybody smoking in smoke-free areas could be fined £100.
Please support our policy by not smoking anywhere on hospital grounds. By not smoking in these places, you will avoid harming vulnerable people and will help to keep our hospitals clean and safe places for all who use them.
We are here to support you with free NHS Stop Smoking Services, if you are ready to quit.
Visit www.helpmequit.wales for free NHS support to quit smoking​.