"I'm just one of the girls" says one of only several rare male midwives in Wales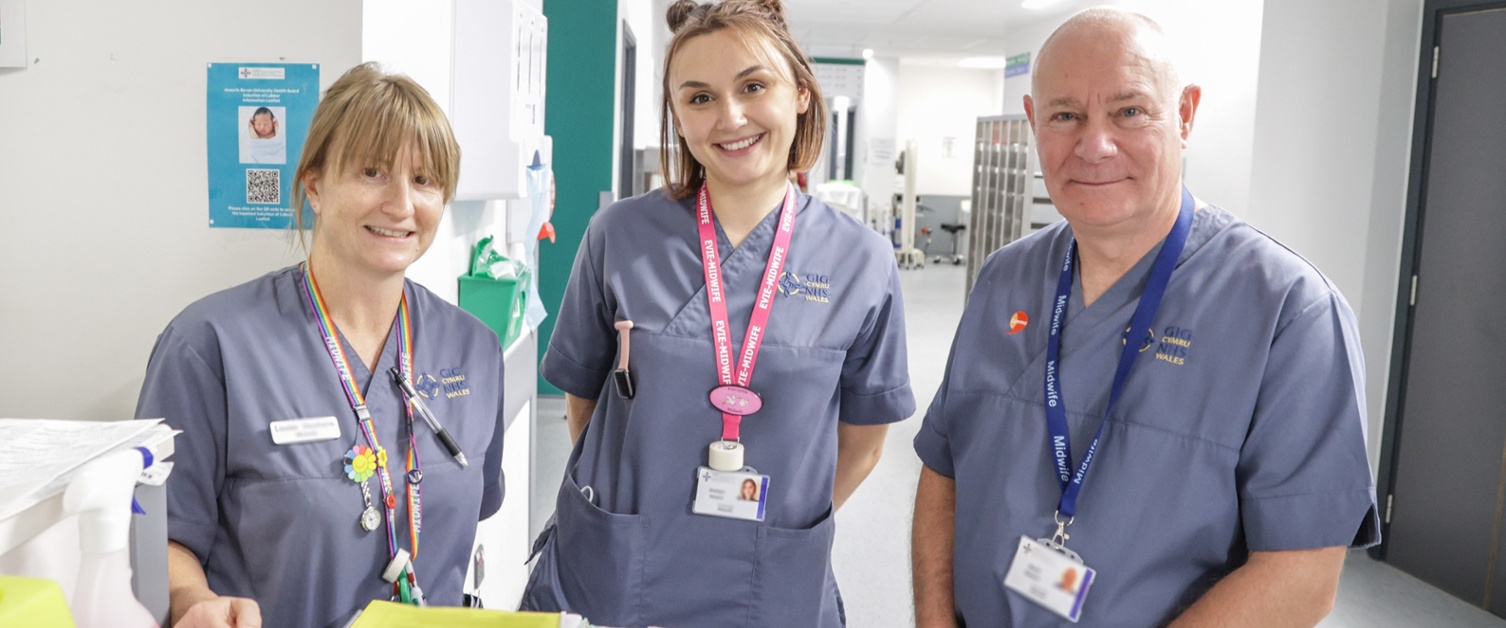 18th November 2022
Meet Mark Smart, staff midwife on the induction ward at the Grange University Hospital. One of only several male midwives in Wales, he is proud to come to work each day.
"Just to see new life coming into the world and you've just been a tiny little part of it and just to pick that baby up hand them to mum, it's fabulous." Said Mark.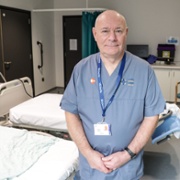 Mark, an NHS nurse of over 25 years faced challenges when he first wanted to become a midwife. In the 1970s, men were not allowed in the profession. By the mid-90s, after efforts from male nurses campaigning to allow entry into the profession. In modern times, men are allowed into the delivery room and to become midwives with Mark becoming a midwife in 2005.
"I like to think I make a difference to them. You do try and smooth things over and make things easier. You have to be caring, very kind, empathetic and try and be truly with woman, I think. They are relying on you to get them through this." Said Mark
"It can be quite overwhelming when the baby is born for everyone, even the midwife, it's just absolutely amazing and never leaves you." He continued.
Since 2005, he has worked with thousands of patients over the years with his most recent role bringing him to the induction side of midwifery patient care. The Induction ward where Mark works alongside colleagues is where patients come to be induced for many different reasons, from being unwell to being post due date.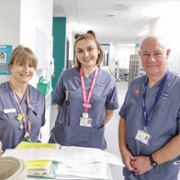 Past patients commented on social media about Mark:

"He was amazing when I had my first baby by C-section In 2016 he was with me through it all. And after when I felt woozy he just knew exactly what to say and do. Was great and helpful to both myself and my husband. Thank you for all the work you do." Said one patient.
"I was nervous of having a male to begin but he was amazing and I wish I had him for my second labour, couldn't've asked for better care and support!" said another.
"What a wonderful human he is. Thank you for all your help over the years Mark it made such a difference having you there" the comments continued.
Mark continues as a staff midwife at the hospital and encouraged those from all backgrounds, especially men, that they are welcome to apply to be a midwife with the right skills and qualifications.