Lead Nurse Explains New Mass Vaccination Placement for Student Nurses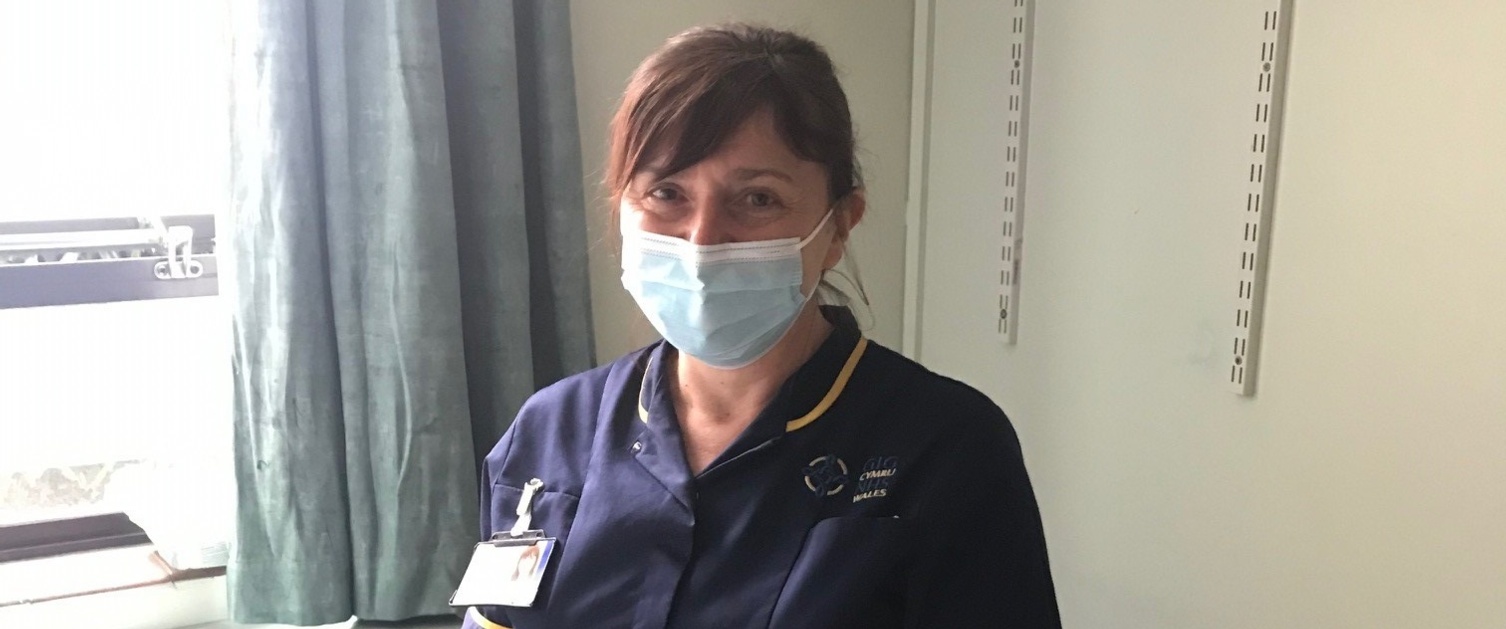 Monday 8 February 2021
The Covid-19 Pandemic has resulted in the biggest vaccination programme we've seen in our lifetime. This has, of course, brought about many challenges. However, it has also offered many opportunities that wouldn't usually arise.
Because of this, we are delighted to be piloting a new placement at our Vaccination Centres for student nurses in our Health Board area.
This new placement offers a completely unique opportunity for our nursing students, where they will gain a wealth of experience and knowledge before they qualify.
Lead Nurse, Linda Jones, explains the training that students taking part in this placement have undergone in order for them to join her in vaccinating patients at our Hospitals, and the whole host of opportunities available to them.
Our Student Nurses
Student Nurses, Abbie (pictured, left) and Alice (pictured, right) are currently working within our Mass Vaccination Programme as part of their university placements.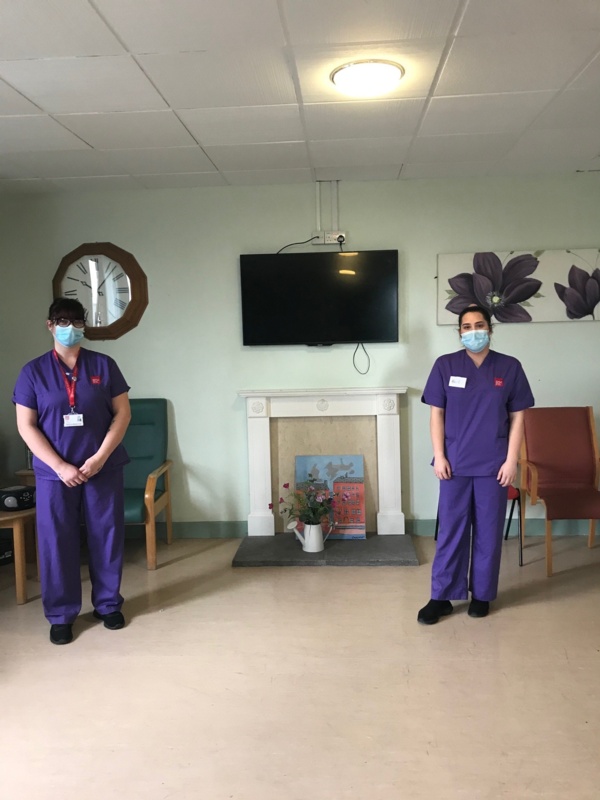 Both students are based at the immunisation training centre, our Mass Vaccination Centre in Cwmbran. Having undergone a full training regime and receiving one-on-one support from their Practice Educator Facilitators, they are now administering vaccines to Hospital inpatients as part of our Mobile Vaccination Team. As we follow JCVI guidelines to vaccinate eligible patients in our Hospitals, the Mobile Vaccination Team have a schedule to visit all of our Hospitals by the middle of February.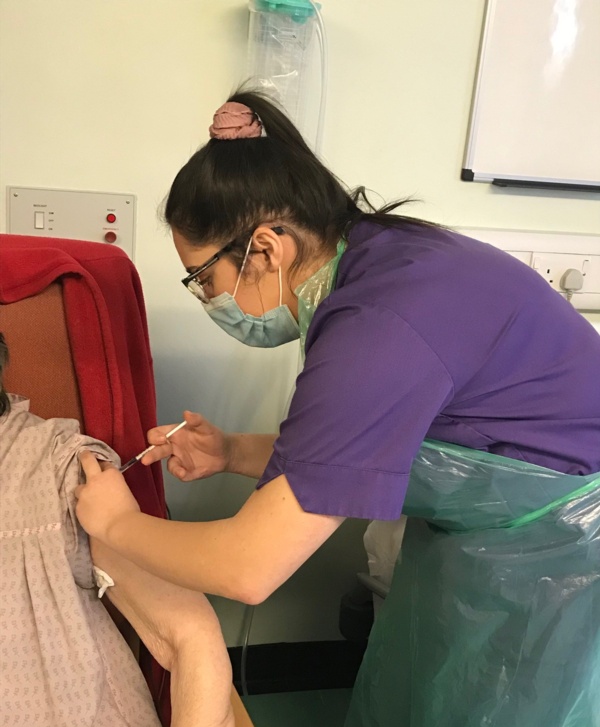 Both students are very grateful for this unique opportunity. Student, Abbie, explains more in the video below: