Live Q&A Session on Maternity Services- Thursday 27th May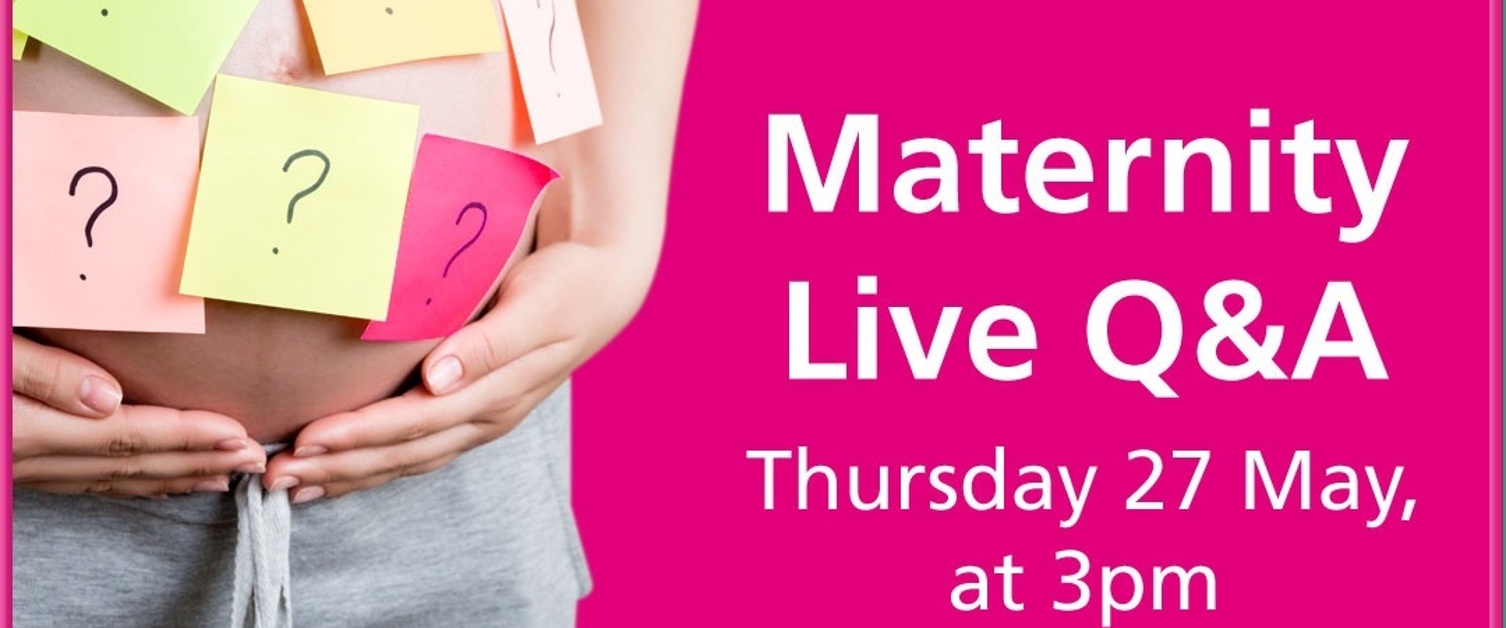 Friday 21st May
Do you have a question about Maternity services in our Health Board?
Join us on Thursday 27th May at 3pm for our LIVE Maternity Q&A session on Facebook, or watch it back at a later time on our Facebook page- @AneurinBevanHealthBoard
We will have a panel of our expert Maternity staff on hand to discuss the amazing Maternity services on offer in our Health Board area, and to answer any questions you may have.
We welcome questions and comments through the medium of Welsh.
Please send your questions to abb.enquiries@wales.nhs.uk and we'll ask the experts for you. Please note that during this live broadcast, we will only answer questions on the topic of Maternity services.