Long Serving NHS Workers Receive Recognition for 25 and 40 Years of Service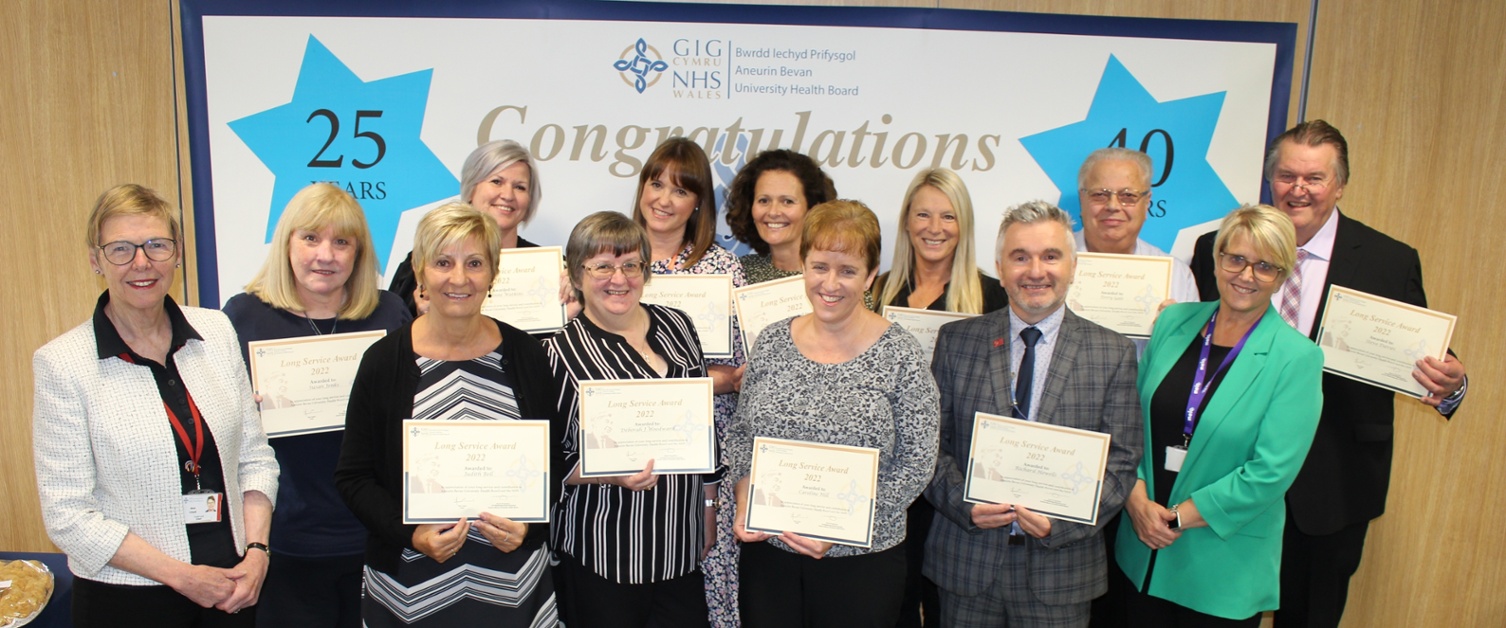 Tuesday 27th September 2022
Today, we celebrated our staff in a range of roles who have served in the NHS for 25 and 40 years.
The Long Service event, which was opened by our Chief Executive, Nicola Prygodzicz, saw these amazing staff members come together to receive their Long Service awards from our Chair, Ann Lloyd.
A very special award was also presented to our Chair, Ann, who was recognised for an incredible 50 years' service to the NHS.
Congratulations to all and thank you for your commitment and dedication!