Men's Health Awareness Month: We've partnered with Dragons RFC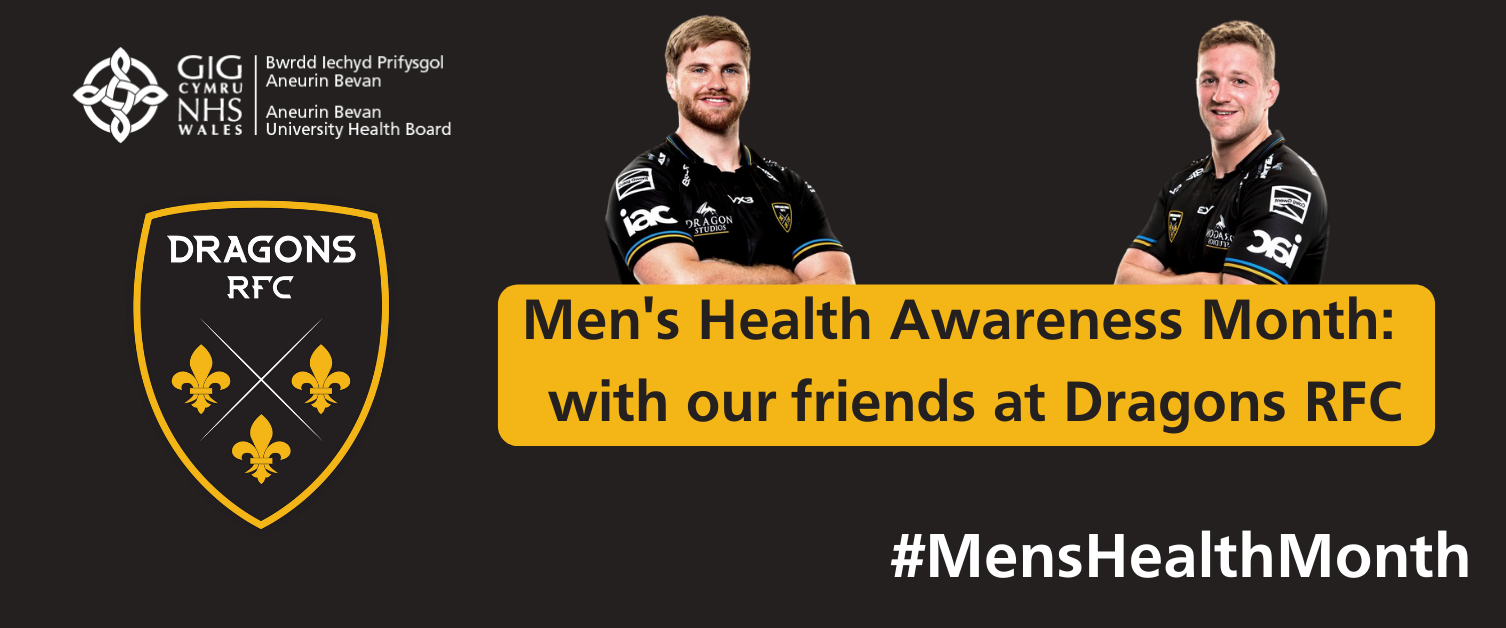 November is Men's Health Awareness month and we've teamed up with local rugby superstars at Dragons RFC to help spread important messages to the men of Gwent and beyond.
We've focused on a number of topics including; mental health and wellbeing and male cancers, with our friends at Dragons RFC delivering such crucial messages and to raise awareness of how men can get support if they needed.
Videos include raising awareness of resources for suicidal thoughts and feelings, testicular cancer, how to have challenging conversations with struggling loved ones and more, you can watch them below!
Are you tackling difficult thoughts and feelings alone? Hear from Will, Aaron, Ashton and Steffan on how you can head to our mental health and wellbeing website, Melo for guidance on coping with suicidal thoughts 👇
If you're struggling with your mental wellbeing, remember you can head to the Melo website for more information and self-help resources.
Get to know your balls- with Angus and Elliot 🏉👇
Is there someone you care about that you think could be struggling? Do you know how to talk to them about it?
There's plenty of reasons to be stressed or worried right now, but it's important to keep talking to your loved ones and check in. We've teamed up with Angus and Lloyd who can tell you where to access support on having those tricky conversations 👇