National Dietitians' Week 2022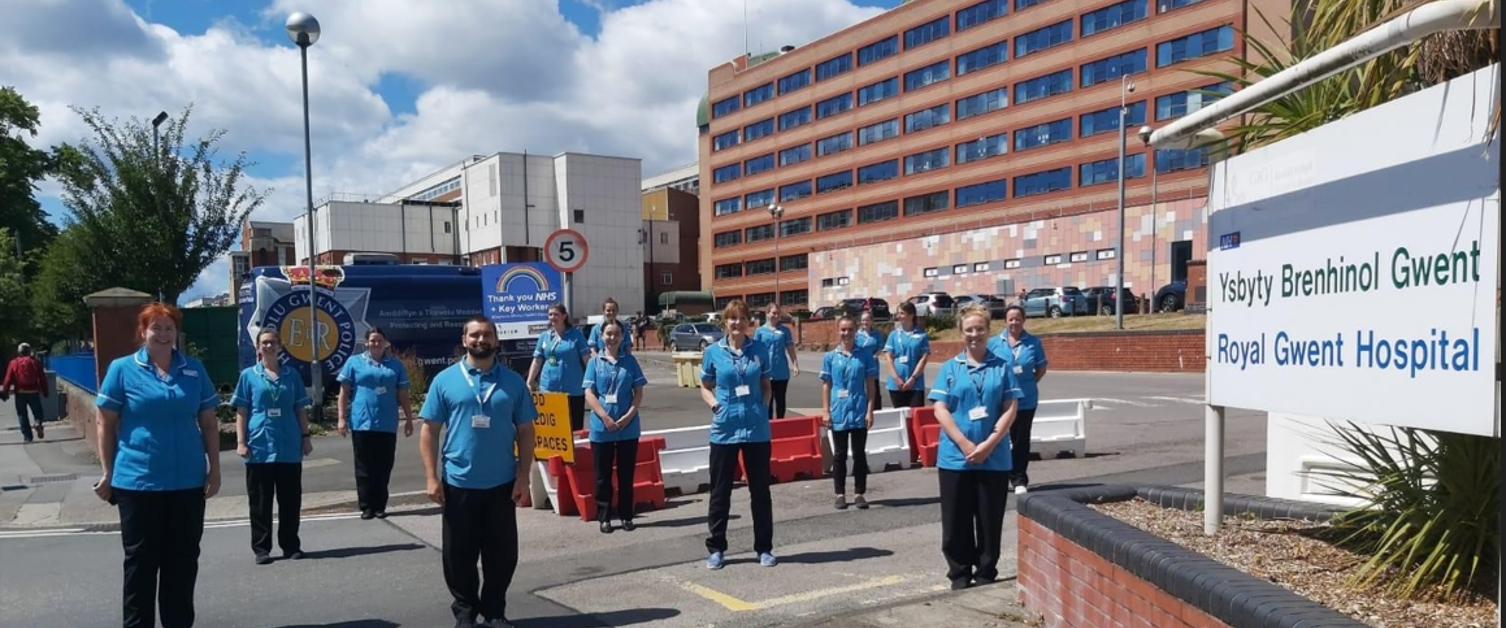 This week is National Dietitians' Week, so we're highlighting the important work that our dietitians do all year round!

#WhatDietitiansDo #DW2022
Dietitians work in a range of areas. Those working in the dietetic profession provide care and support for patients with long term and chronic conditions, as well as playing a significant role in disease prevention and public health.
Dietitians and the dietetic workforce support patients at every life stage, from birth, to older people, and everything in between.
Through the application of science and evidence-based research, Dietitians and the dietetic workforce contribute to our understanding of health conditions and health improvement.
There is greater understanding of how Dietitians and the dietetic workforce contribute to patient and population health, but there's still a long way to go.
Throughout the week, we'll be recognising some familiar faces within our dietetics team!
Today, meet some team members from the acute hospital sites. We have dietitians based our main hospital sites- these teams help to look after patients whilst they are unwell, maximising nutritional intake for people who are unable to eat and drink enough due to illness or injury, whilst they are staying in hospital. They also work in specialist areas to advise on nutritional treatment for conditions, such as liver disease and diabetes.
You can find out more by going to the BDA website.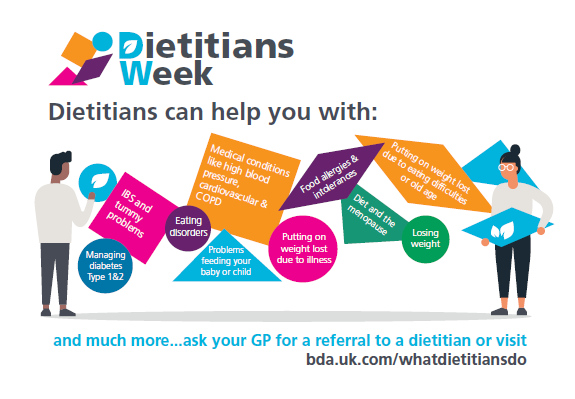 Stroke Dietitians
Stroke dietitians work closely with all members of the multi-disciplinary team, catering to ensure patients at risk of malnutrition, or those with their swallow affected following the stroke, receive adequate nutrition through normal, modified diet or tube feeding. They also provide dietary advice to reduce the risk of another stroke by modifying cardiovascular risk factors through the Mediterranean diet, lifestyle modifications and signposting to other services.