Near £11m Investment to Create a Breast Centre of Excellence in Gwent Part of 'Ambitious Plans' to Improve Patient Care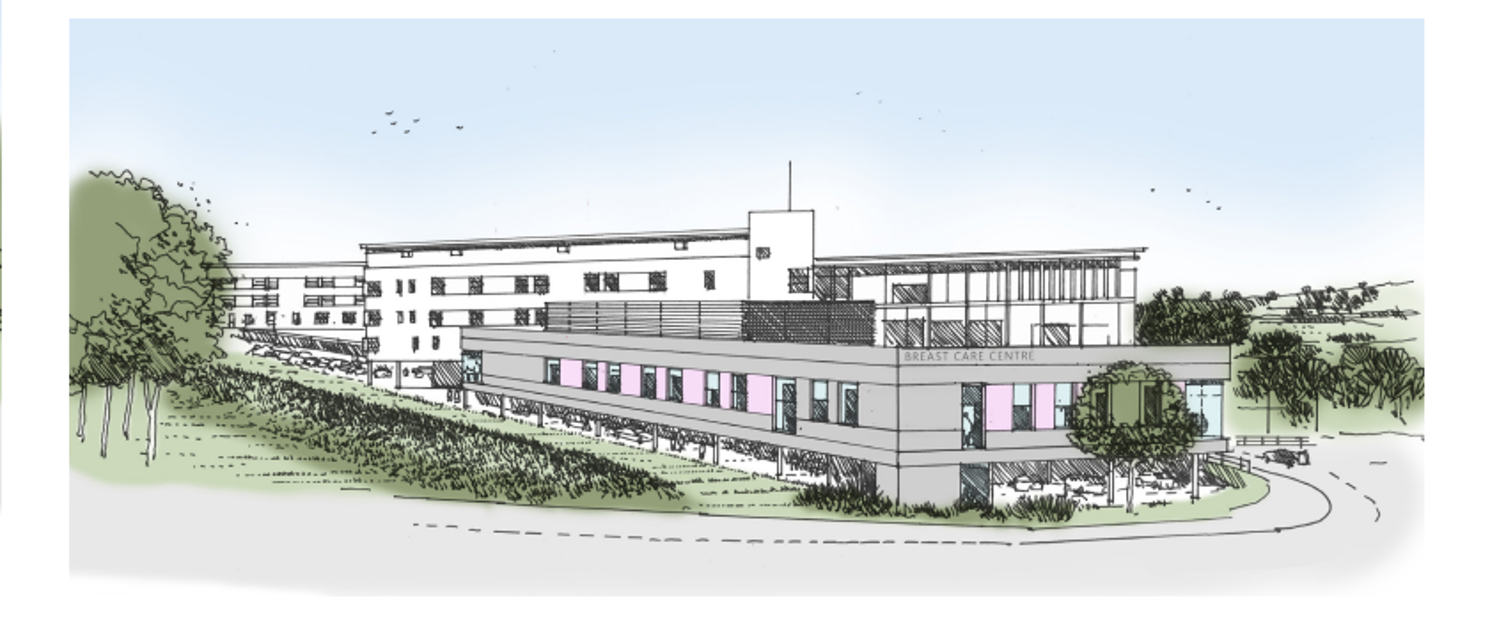 Friday 4th February 2022
We're delighted that nearly £11 million is being invested in a breast cancer 'centre of excellence' at Ysbyty Ystrad Fawr, which will allow us to improve patient care, experiences and outcomes.
Please see the below exciting announcement from Welsh Government:
Nearly £11m is being invested in a breast cancer 'centre of excellence' at Ysbyty Ystrad Fawr in a bid to improve patient care.
The investment will bring together services and experts from across the Aneurin Bevan University Health Board to provide outpatient care, diagnostic investigations and surgery for breast cancer.
The clinical teams from Nevill Hall and Royal Gwent Hospitals will come together to provide a more resilient and effective service, in a purpose built facility, that will better meet the needs of the people of Gwent.
Speaking on World Cancer Day today (February 4), Health Minister Eluned Morgan said the investment showed the Welsh Government's commitment to improving cancer outcomes and supporting health boards to transform clinical services. It is hoped improving the efficiency of services will support efforts to cut waiting times for cancer care.
It comes as the latest NHS activity and performance data shows in November activity levels in cancer services increased, with the number of patients newly diagnosed with cancer who started their first definitive treatment increasing to the highest level since comparable data was first collected in June 2019.
Furthermore, the number of patients informed they did not have cancer increased on the previous month to the second highest level since this data first started being collected in December 2020.
The ambitious plans will improve quality and safety of care for breast service patients; provide a model of care for breast services that is sustainable and flexible to respond to future needs; maximises the use of available resources; and promote diagnosis and treatment in line with best practice.
Health Minister, Eluned Morgan, said:
"These ambitious plans will mean patients in Gwent will have better access to high quality care and more people affected by breast cancer can be managed on a day case basis and thereby avoid a hospital admission.

"As we mark World Cancer Day, this is an opportunity to reflect on the significant impact cancer has on our society and highlight important investments that we are making to support better patient care. We will continue to give cancer services the focus they deserve as we emerge from the pandemic."
Interim Chief Executive of Aneurin Bevan University Health Board, Glyn Jones, said:
"We are very grateful to Welsh Government for funding this incredible new facility, which will represent another key milestone in our Clinical Futures strategy. With the new centre serving as a 'Centre of Excellence' for breast services, our specialist clinicians will be centralised in a purpose-built facility, where they will provide expert care to patients with breast cancer in one place. We look forward to seeing the construction of the facility progress over the coming months."

---

Community Spirit at the Heart of New Breast Centre

Construction of the new unit is due to begin this month and is expected to be completed in February 2023.

Along with the £11 million investment from Welsh Government for the construction of this state-of-the-art facility, the overwhelming fundraising efforts of local communities have resulted in a further £215,000 of funding in order for us to provide additional amenities at the centre.

This vital additional money will be used to ensure that breast care patients- both male and female- are provided with a calm and dignified environment, where they and their families can come to terms with their diagnosis and treatment.

This will include calming artwork, lighting and furniture to create a calm and comfortable waiting room; a bespoke prosthesis room designed to give women the time and dignity to choose the correct fitting after mastectomy; sensitively-designed Counselling rooms for patients to discuss their diagnosis with the clinical team in a non-clinical, holistic environment; and a Children's activity space to support parents attending clinical appointments.

This simply wouldn't have been possible without the support and generosity of our local communities and our staff. From cake sales, Turn It Pink days, sponsored head shaves, runs and walks, everyone who has played a part in these fundraising efforts- no matter how big or small- has contributed to this fantastic total. Every penny of the money raised will go towards improving the experiences of our patients, and we are so grateful to all those who have supported this incredibly important cause.

For more information about the new Unit, visit the Turn it Pink website.
You can donate to the Breast Care Unit using this link.
Below: Artist's Impression of the new Centre