New Life for Old Mobility Aids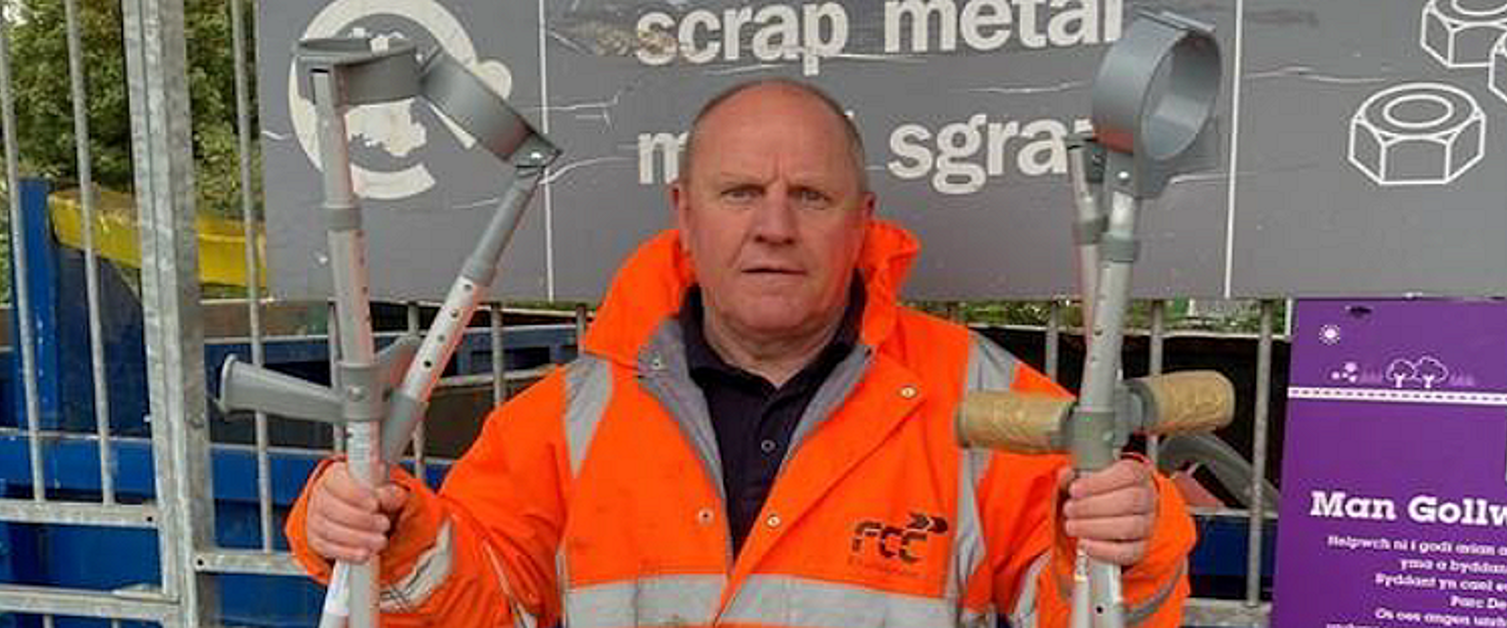 Crutches and zimmers are being given a new lease of life, thanks to the team at Torfaen Council's Household Waste Recycling Centre which is operated by waste and recycling partner FCC Environment.
Unused mobility aids brought to the site for recycling are now being recovered and sent off to be sanitised and repaired, so they can be reused across South Wales.
The scheme was launched last month and has so far saved more than 20 pairs of crutches and 3 zimmer frames from the skips.
Councillor Mandy Owen, Executive Member for Environment, said "This is an innovative scheme and shows partnership working at its very best.
"Many people are discharged from hospital with equipment that is designed to support recovery, but when that equipment is no longer needed a lot of it gets thrown away. This service saves reuseable items from going to waste, saves money and increases the number of items available for those residents in need."
Residents with health equipment they no longer need can now take them to HWRC, in New Inn, as part of the new service.
Torfaen Council's social services department also runs a collection service for this for equipment for residents who have difficulty getting to the HWRC.
Each item is sent to Cefndy-Medequip, in Newport, to be cleaned and repaired to regulatory standards. They are then redistributed across Gwent.
Councillor David Daniels, Executive Member for Adult Services and Housing, said: "These items are in short supply, so this scheme ensures they don't go to waste and more people can benefit from their use."
To arrange collection of unused equipment please call 01633 987409 or take them to the HWRC and give them to a member of staff.