New Mass Vaccination Centre Open in Newbridge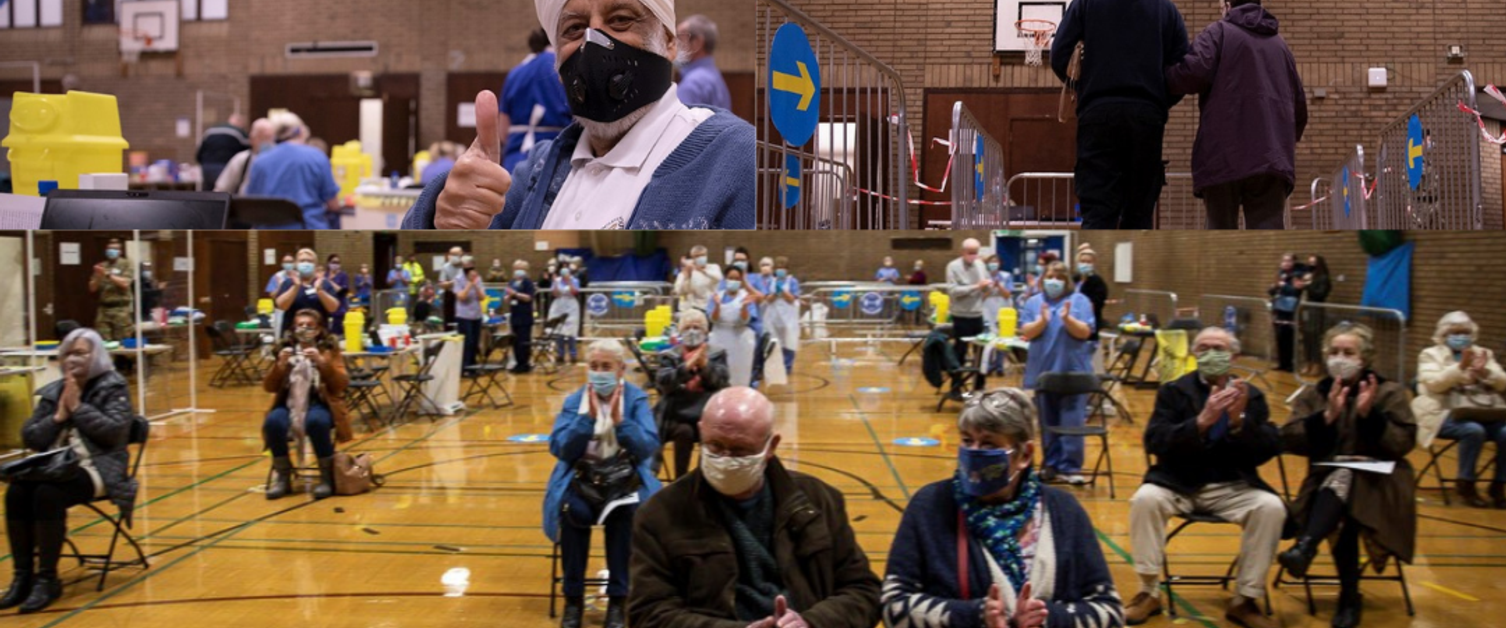 Thursday 4th February 2021
We are so proud of our Vaccination Team for all their hard work, as we opened another of our Mass Vaccination Centres, this time in Newbridge, last Saturday.
Last night, patients and staff came together at the centre to clap for hero Sir Captain Tom Moore, and commemorate him for all the fantastic work he has done to support and protect our NHS.
This tribute was another reminder of why the efforts of all our staff are so integral in the fight against Coronavirus.
Thank you to Huw Fairclough for capturing these beautiful photos at our Newbridge Vaccination Centre.