One Year of our Covid-19 Vaccination Programme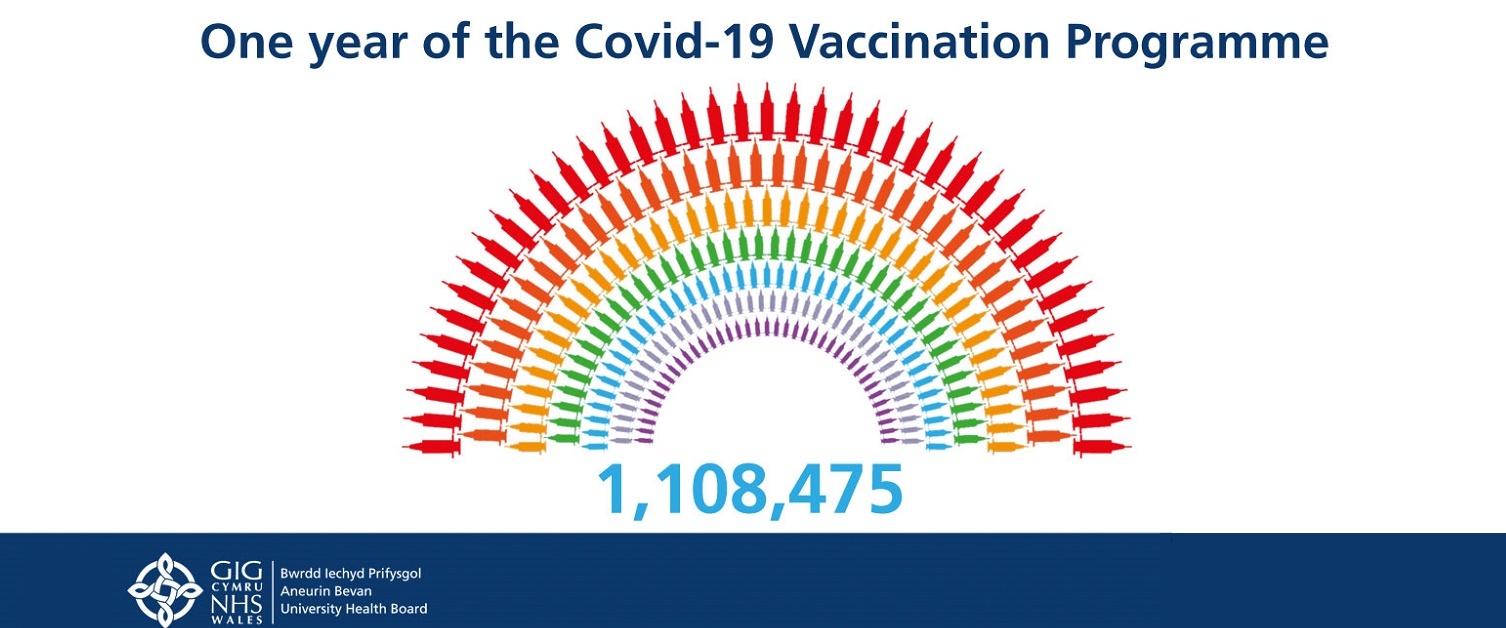 Wednesday 8th December 2021
Today marks one year since our ambitious Mass Vaccination Programme began and we administered our very first Covid-19 vaccinations to our local population, taking our first steps towards protecting Gwent from Coronavirus.
The past 21 months have posed more challenges than our Health Board has ever had to face, but our staff, partners and volunteers have risen to each of these challenges in order to successfully deliver this demanding programme.
A year on, we have provided an incredible 1,108,475 vaccinations to our population and have been asked to extend our Covid-19 vaccination programme even further, as well as to deliver it in record time.
Our staff are now working even longer and harder to protect as many residents as possible from this virus, and we are so grateful to them for their commitment and dedication.
Our Mass Vaccination Programme couldn't have been a success without the support and understanding of our residents. We'd like to thank everyone who has taken up the offer of a Covid-19 vaccination and put their trust in us to protect them and their loved ones.
Let's keep going and keep Gwent safe.
For more information about our Covid-19 Vaccination Programme, visit our dedicated Covid-19 vaccination page.