Primary school children say a special Thank You to nurses and midwives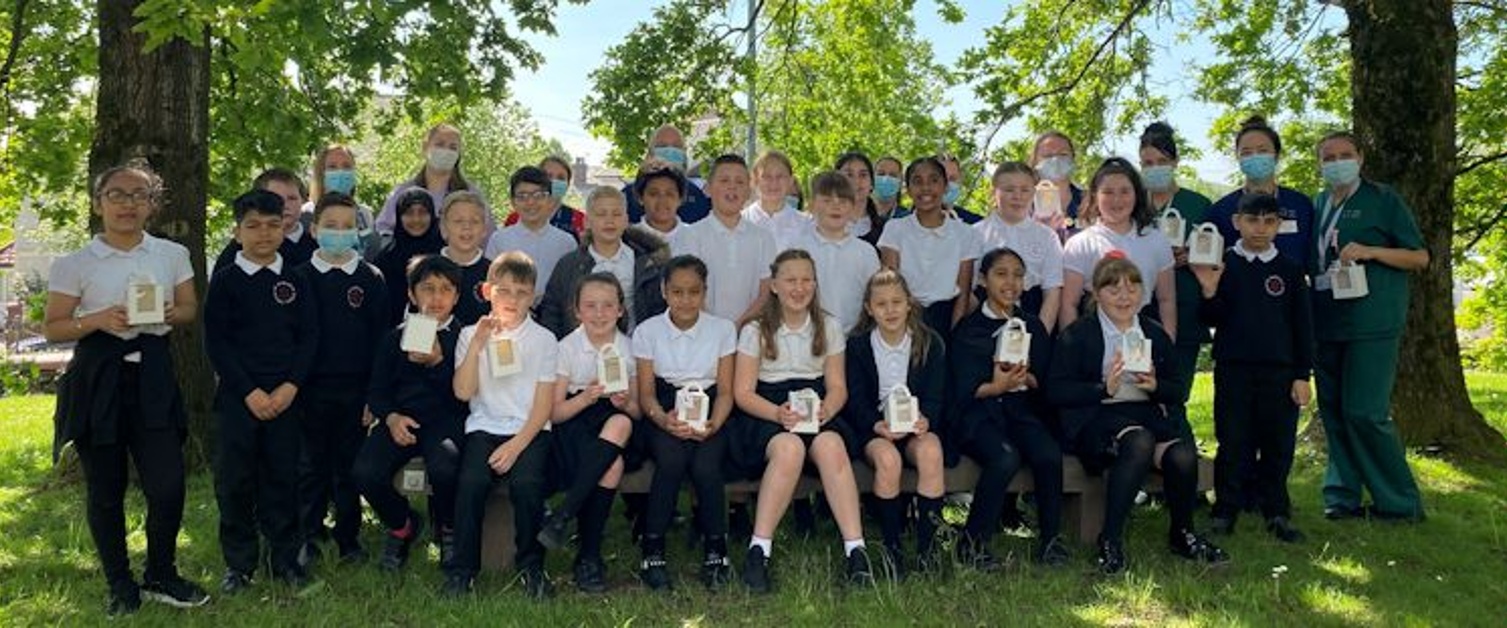 28th May 2021
Yesterday (Thursday 27th May), we had the absolute pleasure of the Year 5 class from St Andrew's Primary School, Newport visiting the Royal Gwent Hospital to present our nurses with gifts of thanks for all the hard work they have carried out over the last year.
The class are currently learning about nurses and the children have been busy making gifts to show their gratitude for everything that our wonderful nurses do.
We cannot thank class 5ED enough for their thoughtful gesture.
In addition to their visit, the children and their teachers have produced an incredible video where each child has documented a thank you message to our nurses: https://youtu.be/M6eIbpWK6hQ
This video can be accessed by the nurses who received the gifts, as one of the gifts included a QR code which the nurses can scan and it will provide them with a link to the video.
The children handed out the gifts to the nurses and enjoyed a short Q&A session with them, asking questions such as 'why did you want to become a nurse?' and 'what was your first patient like?'
Additionally, the children sang a touching song they composed to thank the staff. Thank you class 5ED for your kindness and generosity!

Rhiannon Jones, Executive Director of Nursing, said, 'Thank you for the beautiful gifts you made for our staff and for the lovely film. It is incredibly kind and generous of you and we are very grateful.'