Recovery app launched in Wales to help support people with long COVID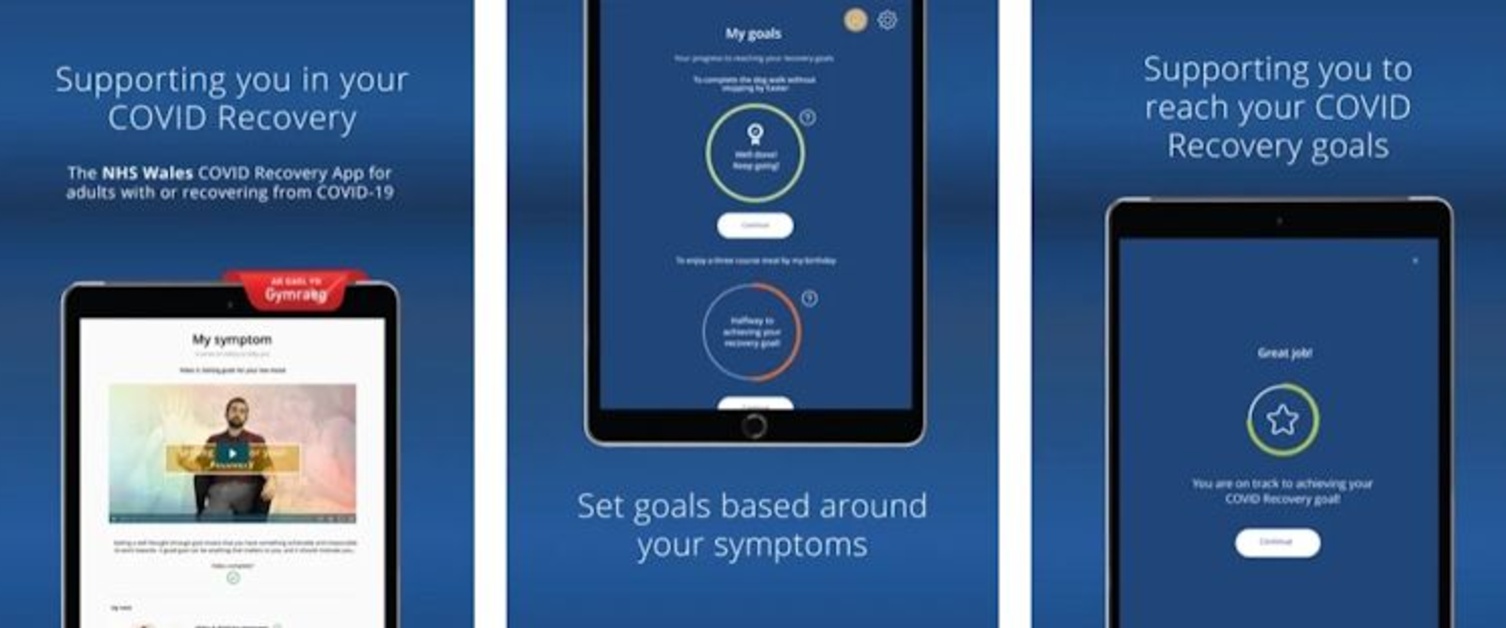 A COVID recovery app was launched on Wednesday 20th January as part of wider support on offer for people experiencing the longer term effects of coronavirus.
The bilingual, first of its kind, app has been developed by the NHS Wales respiratory health group on behalf of the Welsh Government and has been designed to offer people a bespoke tool and personal coach to help them on their road to recovery.
With more than 100 videos and links to advice, app users will be able to record their symptoms, track their progress and learn to manage their condition at home with support. It includes advice from therapists, psychologists, dietitians and consultants.
You can read further information about the app on the Welsh Government website.