Send Some Love to your NHS!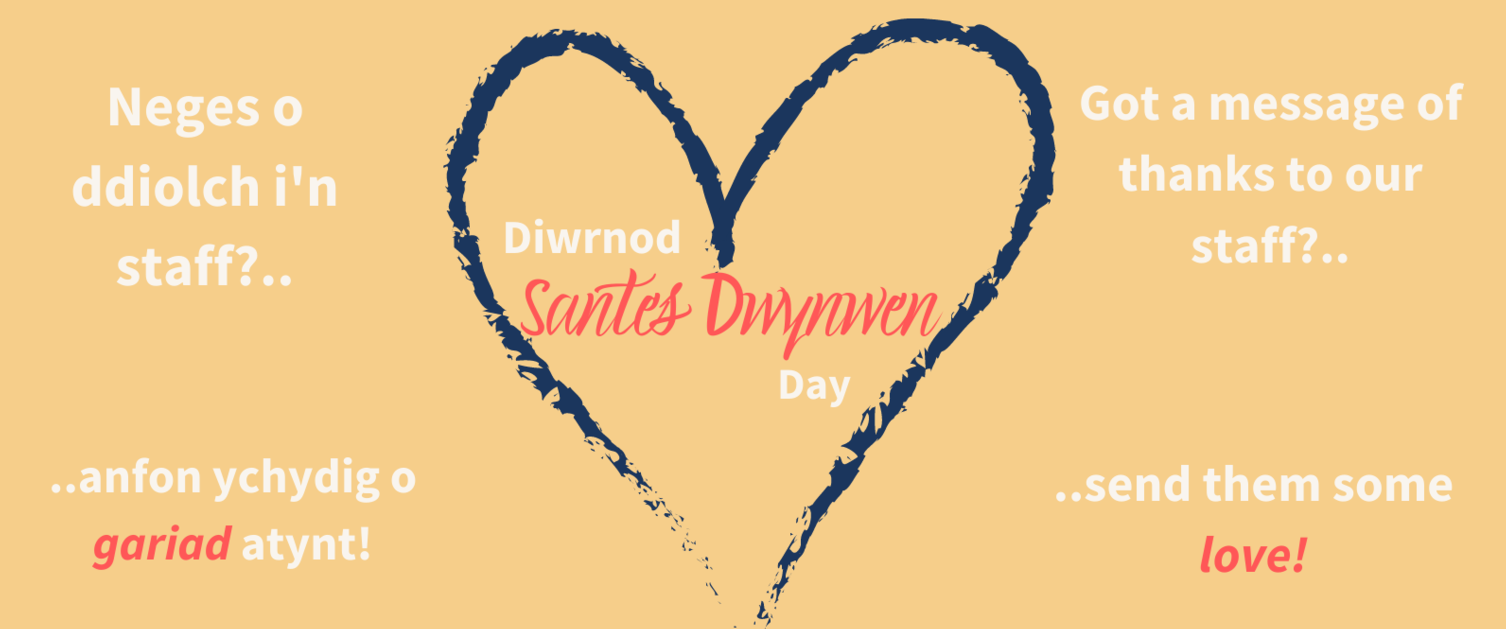 Monday 25 January 2021
Dydd Santes Dwynwen hapus/ Happy St Dwynwen's Day!
This year, we would like to commemorate today's Welsh Patron Saint of Lovers Day by celebrating the love we have for our NHS and our staff.
Do you have a message to send to our staff to thank them for all their hard work?
Give them a much needed positivity boost by sending your message to abb.enquiries@wales.nhs.uk so that we can share your message on our Social Media channels.
We welcome messages in Welsh and in English.
#LoveYourNHS #CaruEichGIG