State of the Art Sterilisation Unit Opens at The Grange University Hospital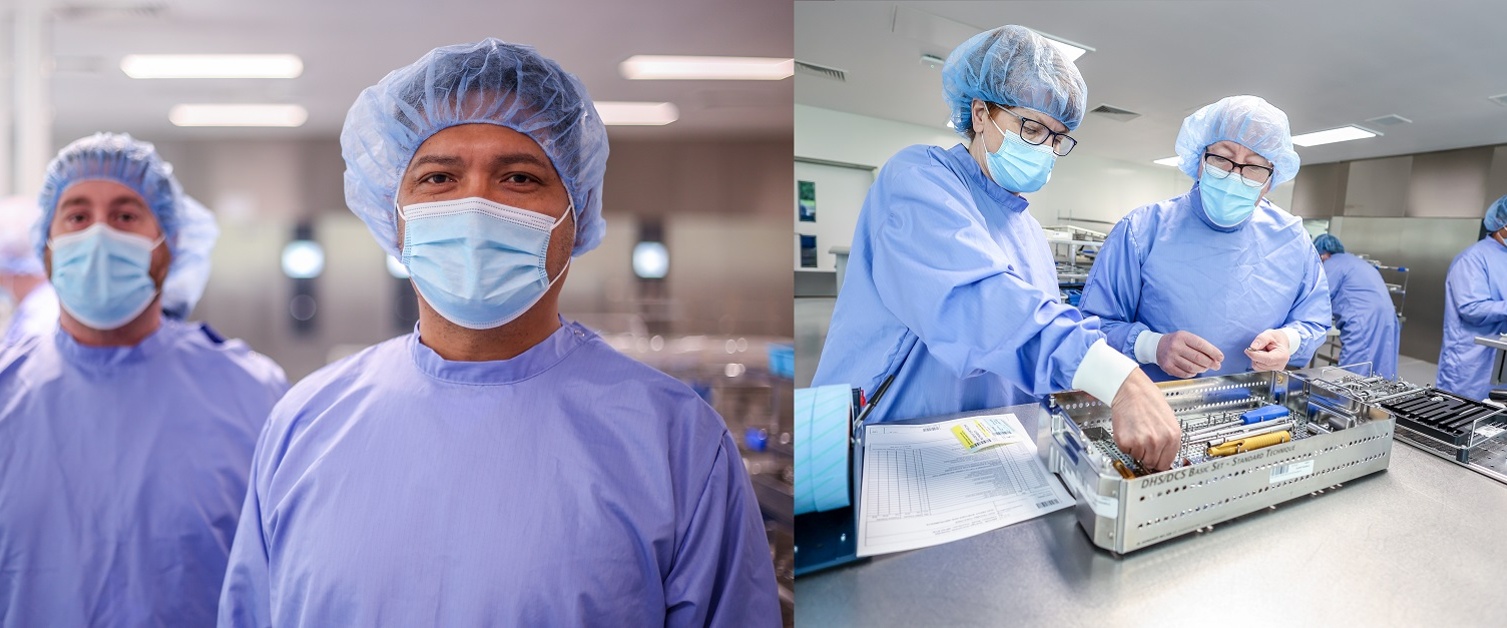 Monday 23rd May 2022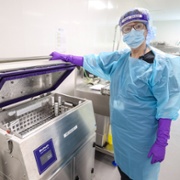 Aneurin Bevan University Health Board has completed work on a brand-new Hospital Sterilisation & Disinfection Unit (HSDU) to support the needs of hospitals across Gwent.
Each year, more than 400,000 instruments pass through HSDU facilities in Gwent alone. The department provides an essential service of decontaminating reusable medical devices for Theatres, departments, and clinics.
"It has been a phenomenal feat putting together this facility with thanks to the hard work of all the team in its completion. I am proud to see an experienced team start the first stages of being at a brand-new live facility," said Nicola Merry, Head of the HSDU Service.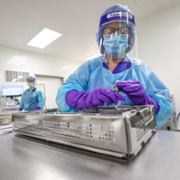 The £16 million project, funded by Welsh Government, is the largest of its kind in Wales. A purpose-built facility designed with efficiency in mind, it has been developed to meet all relevant Healthcare standards of compliance. Nicola Merry has been heavily involved in the project alongside Craig Gane, HSDU Service Improvement Manager.
"We have a fantastic team of HSDU Technicians and even a dedicated team of engineers, who all add to the streamlined and futureproof approach this facility now has. This is made even better by the addition of state-of-the-art equipment," said Craig.
The facility has been supplied with the most up to date equipment, and is designed to centralise endoscope decontamination, along with capacity to incorporate all community decontamination work.
The decontamination technologies installed include low temperature sterilization systems and Ultra Sonic pre-treatment equipment, which can decontaminate difficult-to-clean devices. The facility can also create its own steam with its self-contained plant, which is a major step forward in ensuring the most thorough decontamination process.
The new equipment also ensures the HSDU has the flexibility to face changing decontamination systems to meet future surgical techniques and system complexities.
Engineers, HSDU Technicians and Administrative staff form the diverse team behind the new unit, each bringing with them a wealth of knowledge from the Royal Gwent and Nevill Hall hospitals.
"The HSDU team's work is invaluable in keeping theatres, the clinics and everything turning. Without HSDU, everything would come to a standstill," Craig continued.