"Thank you to the team that saved me" - New Same Day Emergency Care units in Gwent receive positive patient feedback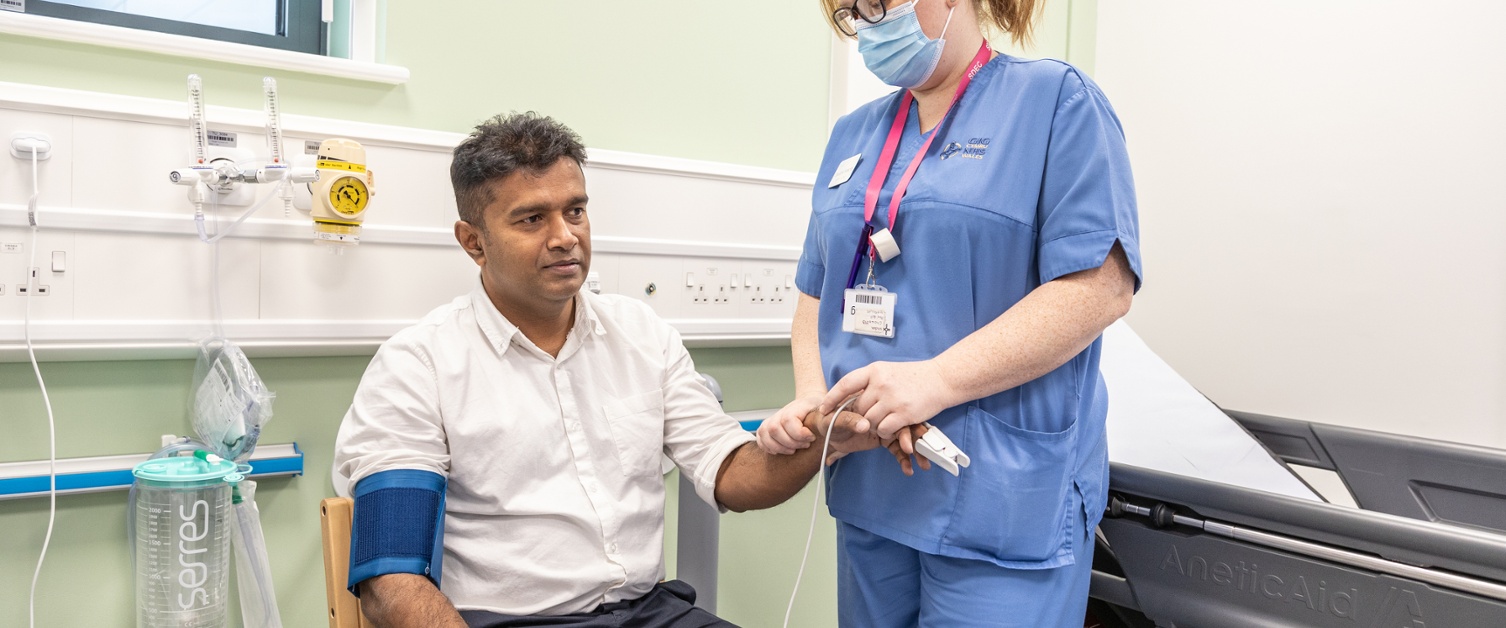 Thursday 19th January
Two new Same Day Emergency Care (SDEC) units at The Grange University Hospital and Ysbyty Ystrad Fawr Hospital are marking their first Winter open with praise from patients.
"Thank you to the team that saved me. Thank you to the many surgical staff who listened to me, answered my endless questions and included me in my treatment." Said a recent patient at The Grange University Hospital, attending the new SDEC.
Receiving patients via either GP or Emergency referral only, these units provide the right care, in the right place, at the right time for patients by providing same-day assessment and treatment in a hospital setting.
Many patients that attend an SDEC would typically be those most likely to wait the longest within an Emergency Department (ED) or Medical Assessment Unit (MAU).
Each unit has its own dedicated mix of Consultant Doctors, Nurse Practitioners, Qualified Nurses, Healthcare Support Workers and administration staff all working together to provide efficient patient care.
"It allows us to have a pathway into the hospital's emergency stream where we can see patients that fit our criteria in a timely and appropriate way." Said Gail Prosser, SDEC Manager at The Grange University Hospital.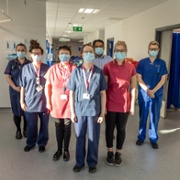 SDEC first opened at The Grange University Hospital in August 2022 as a response to the rising pressures on Emergency care in Gwent and to improve patient flow. Accepting patients via referral only, the service works closely with other departments to ensure patients get blood results, scans and treatments in a timely manner.
Ysbyty Ystrad Fawr also opened its SDEC pilot unit in October 2022, responding to the pressures on the hospital's Minor Injuries Unit.
Service Improvement Manager, Gill Cox explained "SDEC was opened as we recognised there's pressure at the front door to the hospital." She continued, "SDEC relieves pressure on the service and means that our MAU can concentrate on the sickest patients that need their support."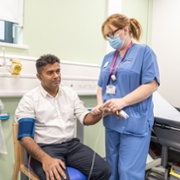 Currently at Ysbyty Ystrad Fawr, nurses and doctors will identify patients in the MAU that are suitable to be seen within the unit.
Since the opening of both units, hundreds of patients that would normally go through the Emergency Department at The Grange University Hospital and the MAU at Ysbyty Ystrad Fawr have received same-day care at the units
"SDEC promotes patient flow, it provides a positive patient experience and gives patients a high standard of care, which is what they deserve when they come to the front door and they're looking for emergency treatment. It's a positive impact on them." Said Gail Prosser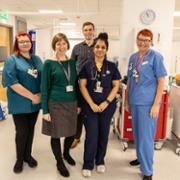 Patients are also understanding of the effect that new services like this can have. "The emergency services are so busy, this dept cuts the waiting time, less stress for patients" said one patient.
Further anonymous feedback from patients included how "Everyone was so kind and caring and made me feel at ease". Another said "staff are amazing and made me extremely comfortable."
Patients at Ysbyty Ystrad Fawr Hospital also praised their experience "This department is amazing. I am very pleased this unit is amazing staff, doctors are the best." Said one patient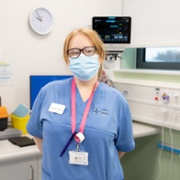 Others also stated how "SDEC timing was fabulous."
And lastly, "thank you for all the time, care and kindness you have offered me. Your patience and dedication towards my care has gone above and beyond my expectations. You should all be incredibly proud of the commitment and empathy you are able to continue giving in such difficult times. And I am humbly grateful. I was cared for by such an amazing team."