Theatre Teams Test State-of-the-art Operating Robot at Royal Gwent Hospital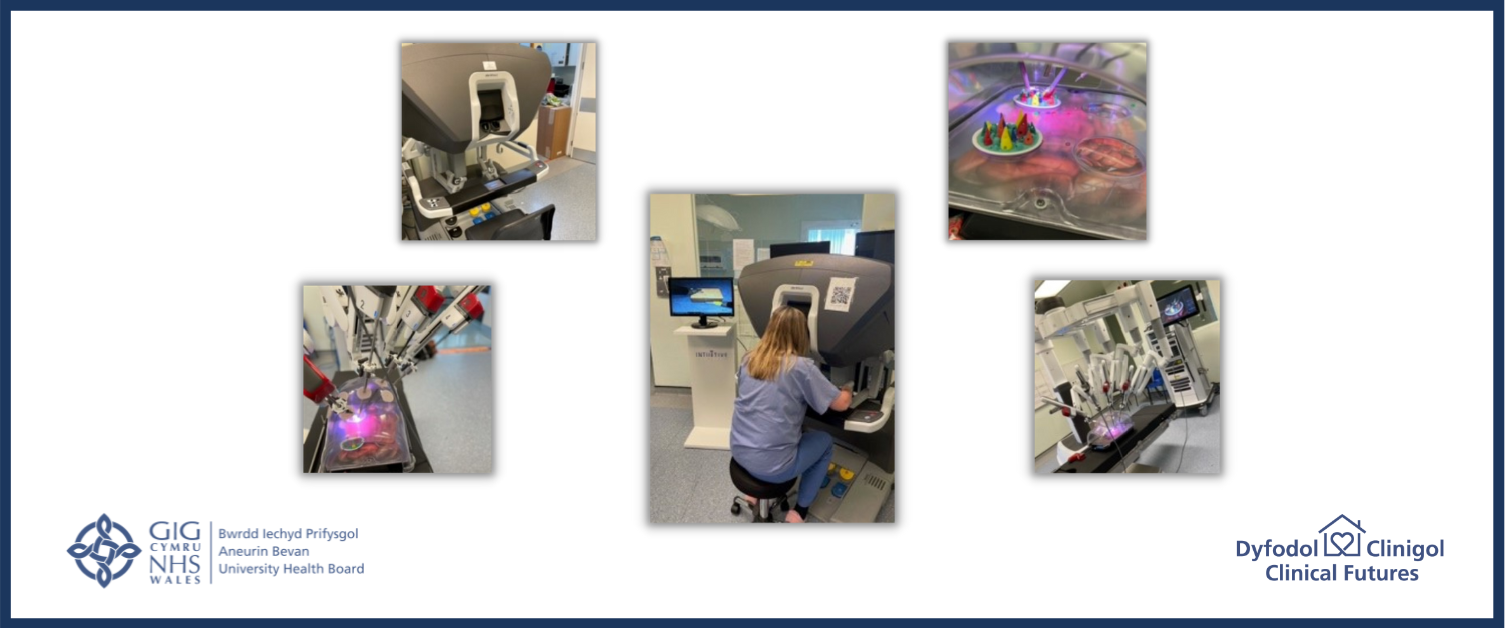 Thursday 10th June
Last week, Surgeons and Theatre staff at the Royal Gwent Hospital were fortunate to have the opportunity to test-drive a state-of-the-art Operative Robot.
The Robotic system, which enhances precision, flexibility and control during operations, improves visibility for Surgeons. In contrast with traditional open and laparoscopic (keyhole) surgery techniques, the Operative Robot uses 3D vision technology. As a result, Robotic Surgery allows Surgeons to perform delicate and complex procedures that may have otherwise been difficult with other methods.
As a minimally invasive surgical technique, Robotic Surgery allows benefits such as reduced post-operative pain and quicker recovery. This approach can be used across all specialities, including Urology, Colorectal, Gynaecology and ENT.
After gaining an insight into the robot's capabilities and benefits, Surgeons and Theatre Staff are now looking forward to the future arrival of their very own surgical robot, which will improve surgical services for patients in our Health Board area.