Think 111 First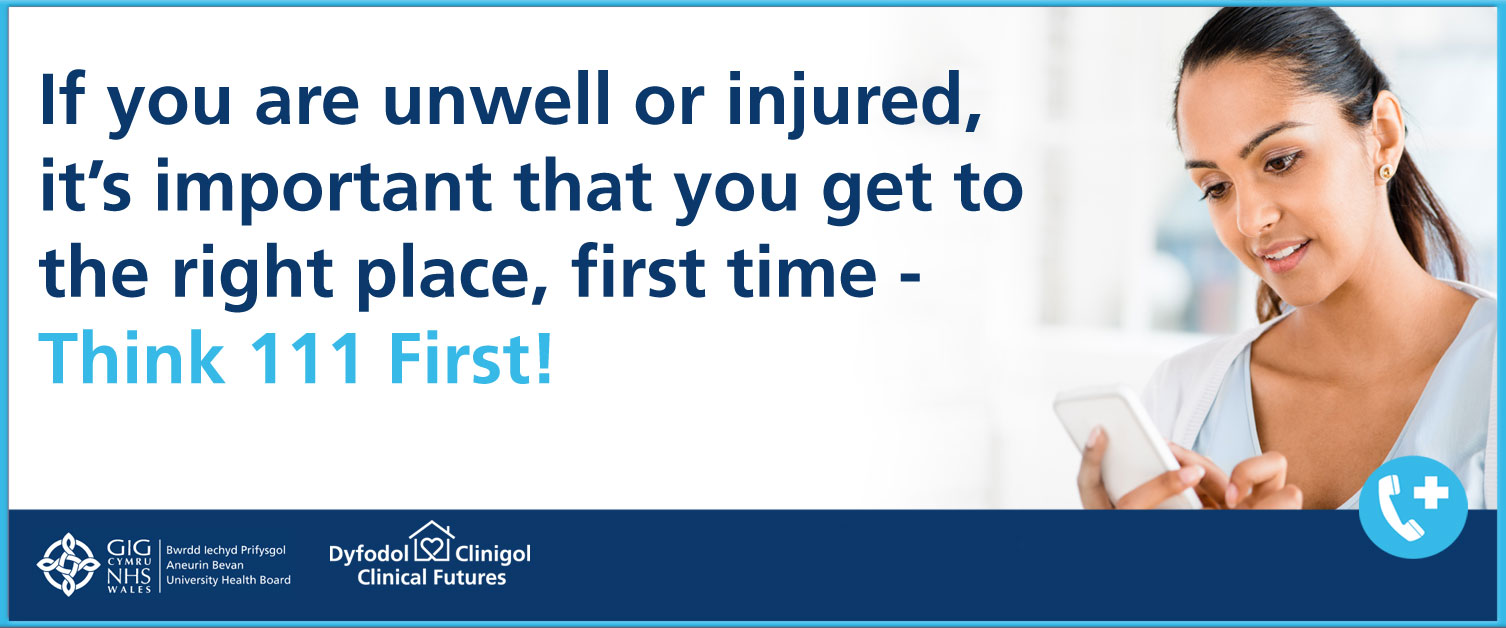 The Health Board has today (5th May) launched a new campaign to encourage people to 'Think 111 First' if you have an urgent healthcare issue and are unsure what to do.
When people call 111 for free help and advice, their symptoms will be assessed and they will be signposted to the right place for their care. The 111 online symptom checker - https://111.wales.nhs.uk/selfassessments/ - is also available to help guide you to the right service.
Please remember that local GP Practices across the Health Board area are open. For any medical concerns, please don't leave it until you need more urgent or emergency care - contact your GP by telephone or e-consult (via your GP's website) or visit your local pharmacy for advice.
If you have an injury that is urgent but non-life-threatening, go to your nearest Minor Injury Unit: https://abuhb.nhs.wales/healthcare-services/enhanced-local-general-hospitals/minor-injury-units/
In a life-threatening emergency, always call 999 or go straight to The Grange University Hospital.
If you are unsure whether you require urgent or emergency help, please contact 111 before attending any of our hospitals.