Transforming Adult Mental Health Services in Gwent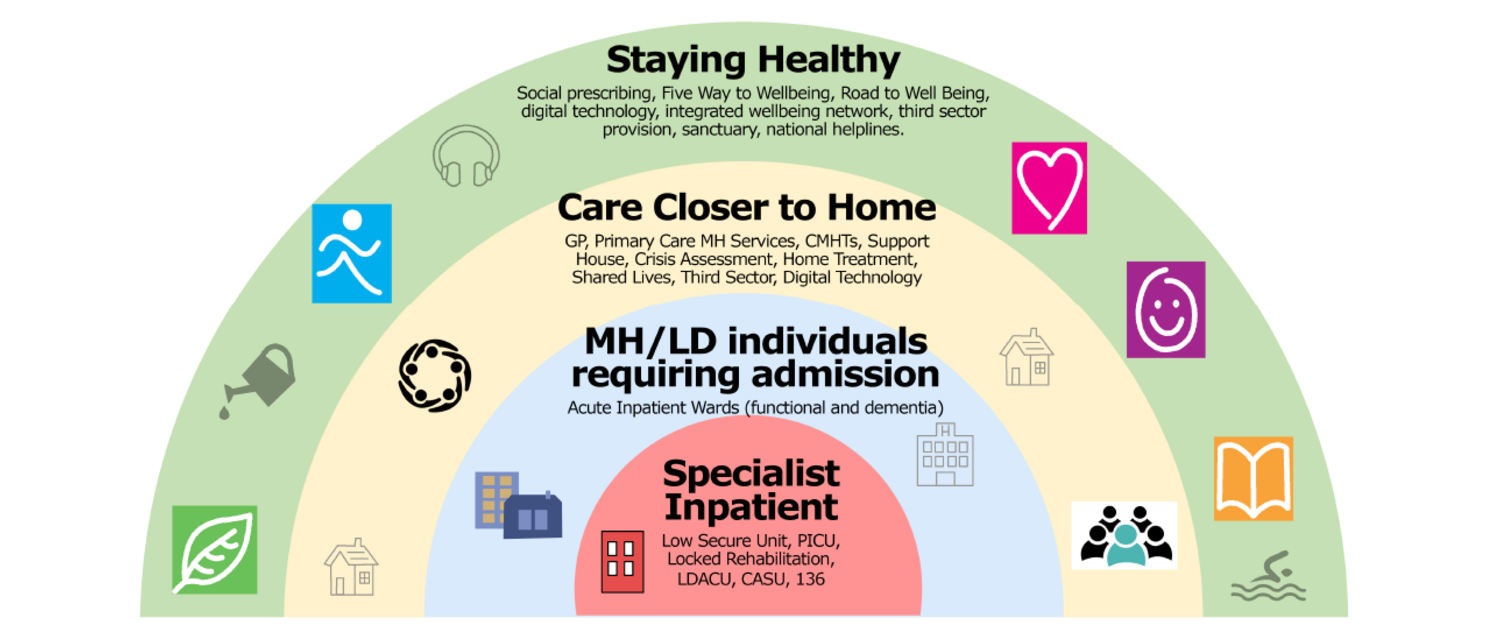 Monday 11th January
Aneurin Bevan University Health Board – Mental Health and Learning Disabilities Division is pleased to officially launch a new public engagement to help improve adult mental health services across Gwent.
The Health Board would like to invite people living in Gwent to contribute their experiences and views on how we can transform mental health services for the adult population of Gwent. Our aim is to deliver high quality, compassionate, person centred mental health and learning disability services and we strive to deliver excellent outcomes for individuals and their carers.
The discussions already taking place routinely in our services have helped us to think differently about how we can redesign and improve our mental health services. We know that services may not always feel joined up. We want every individual who receives support to have the best possible experience and outcome. We want people to be able to access high quality services as near as possible to their usual place of residence, in their communities, helping them stay well and out of hospital where possible. When individuals need to be supported in hospital we want them to feel supported by the right staff, in the right environment with clearly agreed outcomes and a focus on recovery.
We are delighted to launch this formal engagement to ask people for their opinions on our ideas and proposals. In order to develop and deliver the very best services we want to take into account the views from as many people as possible including people who access services, carers, friends, families, our staff and our partners. It is vital for the future that we have the support from those who use services, healthcare professionals and the public, so that we can implement an adult mental health service model that is truly co-designed by those who both access and help to provide services.
We would encourage everyone to get involved with this engagement and to make their views known. We know from feedback so far there is a great energy and determination to work together to improve mental health services across Gwent. This formal engagement offers a fantastic opportunity to develop forward thinking recovery focused mental health services that offer care, compassion and proactive support. By working together to shape our plans, we can all make a positive difference.
Read the Public Engagement Documents, meeting dates and further information on the Transforming Adult Mental Health Services in Gwent page.