Twenty years of our wonderful Filipino nurses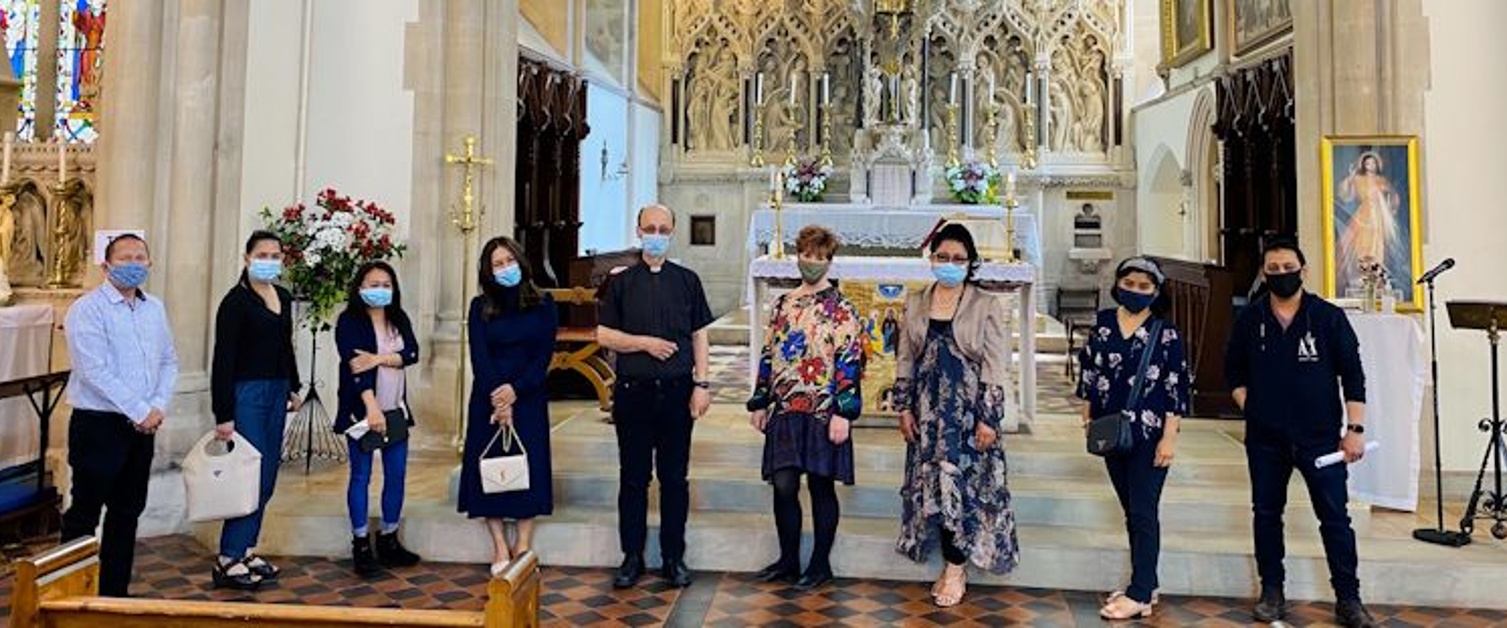 1st June 2021
Twenty years ago today on 1st June 2001, we were fortunate enough to welcome the first ever cohort of Filipino Nurses to our Health Board.
To commemorate the occasion, nurses from this original cohort took part in a Thanksgiving mass at Our Lady and St Michael's Church in Abergavenny last Sunday, along with our Health Board's Executive Director of Nursing, Rhiannon Jones.
First picture (below) - Class of 2001- Our first ever cohort of Filipino Nurses.
Second picture (below) - Some of those Nurses now, still proudly serving our Health Board, pictured with Rhiannon Jones and Father Matthew.
We are so proud of our Filipino Nurses who joined us twenty years ago and of those who continue to join us. We cannot thank you enough for the incredible hard work you have carried out over the years.