Update to Self-isolation Guidance for Close Contacts of Omicron Cases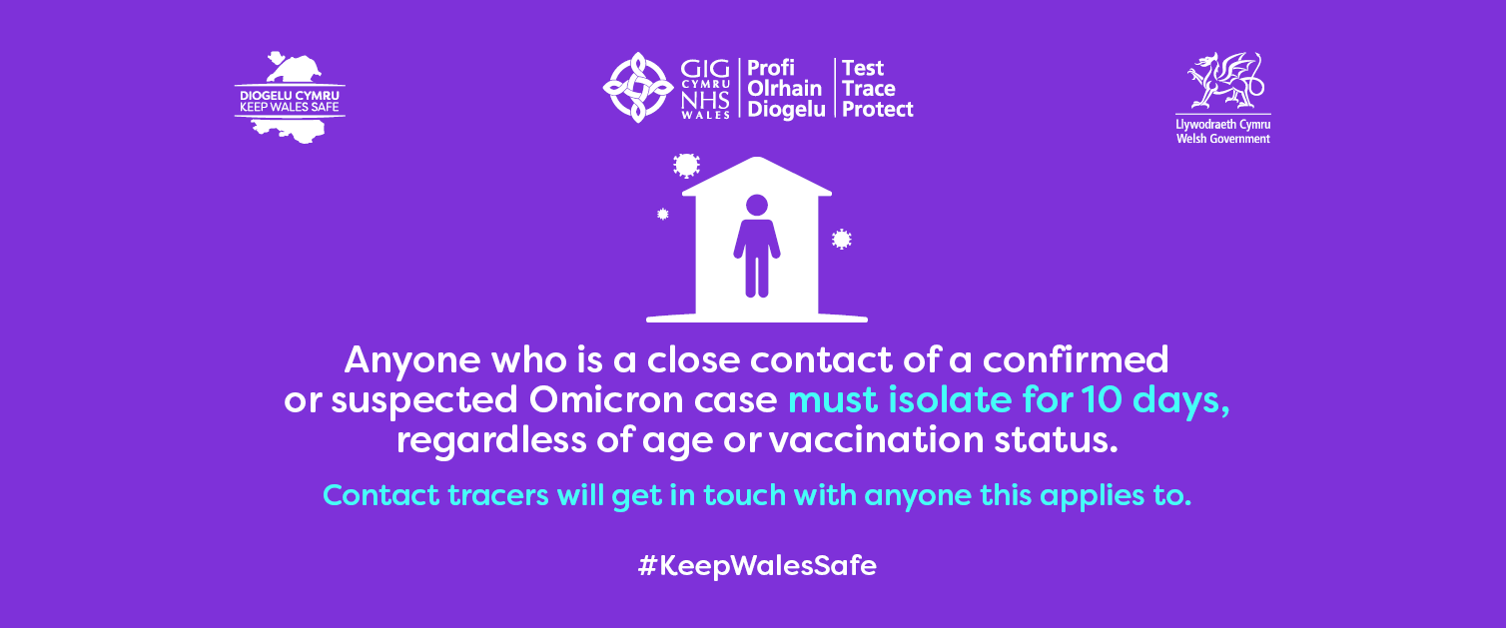 Monday 6th December 2021
As the new Omicron variant of Covid-19 has now reached Wales, please note the change in isolation rules for contacts of Omicron cases.
Anyone who is a close contact of a confirmed or suspected Omicron case MUST ISOLATE for 10 days, regardless of age or vaccination status. Contact tracers will get in touch with anyone this applies to.
For more information, visit the Welsh Government website.