Using Music as Therapy- Dydd Miwsig Cymru / Welsh Language Music Day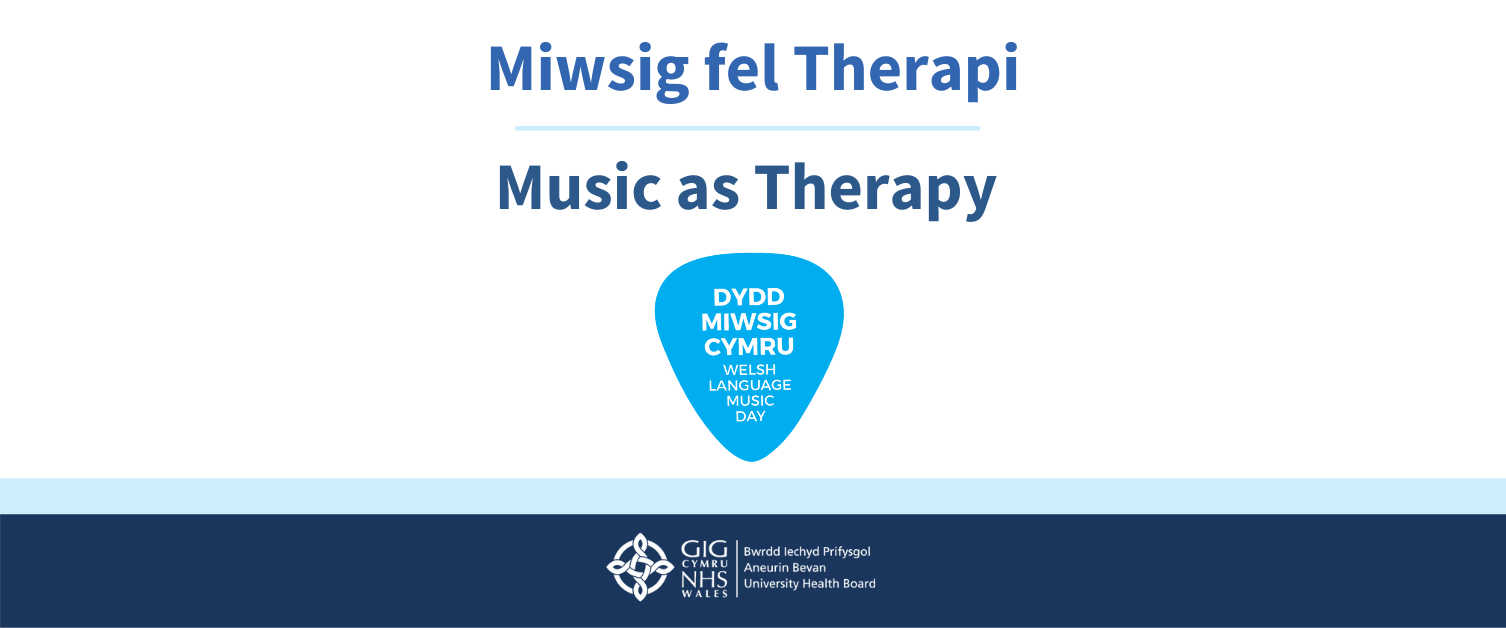 Friday 4th February 2022
Today, we're celebrating Dydd Miwsig Cymru / Welsh Language Music Day.
Did you know that music can be used as therapy?
The below interview with Sarah and Joy, Arts Development Manager and Music Therapist at Aneurin Bevan University Health Board, discusses how they've seen music benefit everyone in different ways.
From being used to escape life's every day pressures and easing the nerves of patients awaiting daunting appointments or procedures, to facilitating the rehabilitation of stroke patients and stimulating the minds of Dementia patients; music- and particularly Welsh music- can be a powerful therapy tool.
As Sarah explains, singing can also be very therapeutic, especially when singing in a group.
So if you're planning on watching the rugby this weekend, why not brush up on your knowledge of Sosban Fach or Calon Lân to celebrate Welsh Language Music Day with some musical therapy?