Very First Baby is delivered at The Grange University Hospital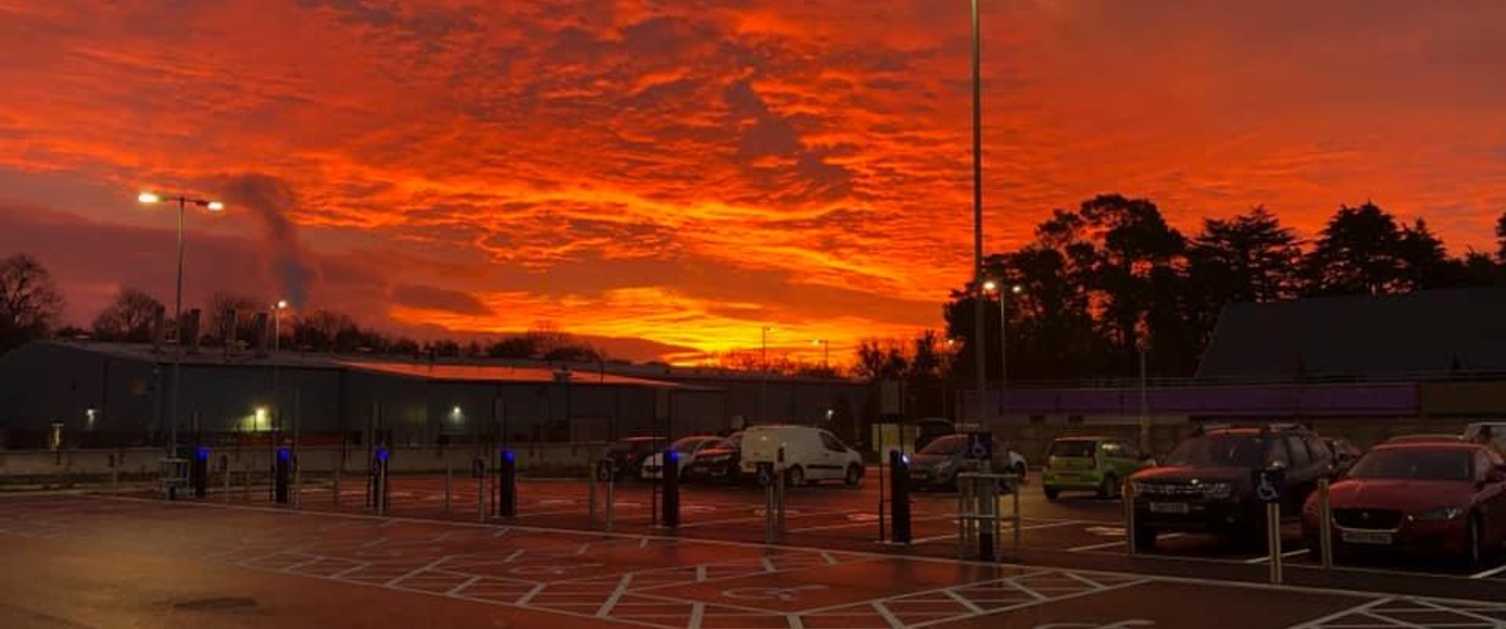 We had a beautiful rainbow yesterday but look at the amazing morning sky that greeted our early risers this morning when they arrived at The Grange University Hospital.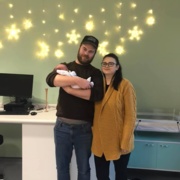 We had such an eventful day at the hospital yesterday, which saw the arrival of our first patients and the birth of our very first baby! Poppy Dorothy Brooks arrived at 12.44pm at The Grange's Birth Centre, weighing 6lbs 15oz. Poppy is pictured here with her parents Helen Jewell and Tom Brooks.
Poppy was four days overdue- she must've been holding on so that she could be our very first Grange baby (and receive a Grange teddy bear!)
Poppy's parents said "It's been a lovely experience, every member of staff here has been really nice. It's a very different experience here at The Grange University Hospital- it's great." Congratulations to you all.
Take a look at our Facebook page where you can follow #TheBigMove and see more behind the scenes footage throughout the day:
~ Peter White, Facilities Manager, shows us the process of moving equipment into the hospital
~ Dr Ed Valentine shows us around the new Emergency Department
~ Pharmacist Leeanne Lewis and Pharmacy Technician Rhys Clarke introduce us to the new Pharmacy dispensary robot
You can follow us on:
- Facebook
- Twitter
- Instagram: @aneurinbevanuhb
#TheBigMove
#ClinicalFutures #GrangeUniHospital #NHSWales