Extreme Weather Warning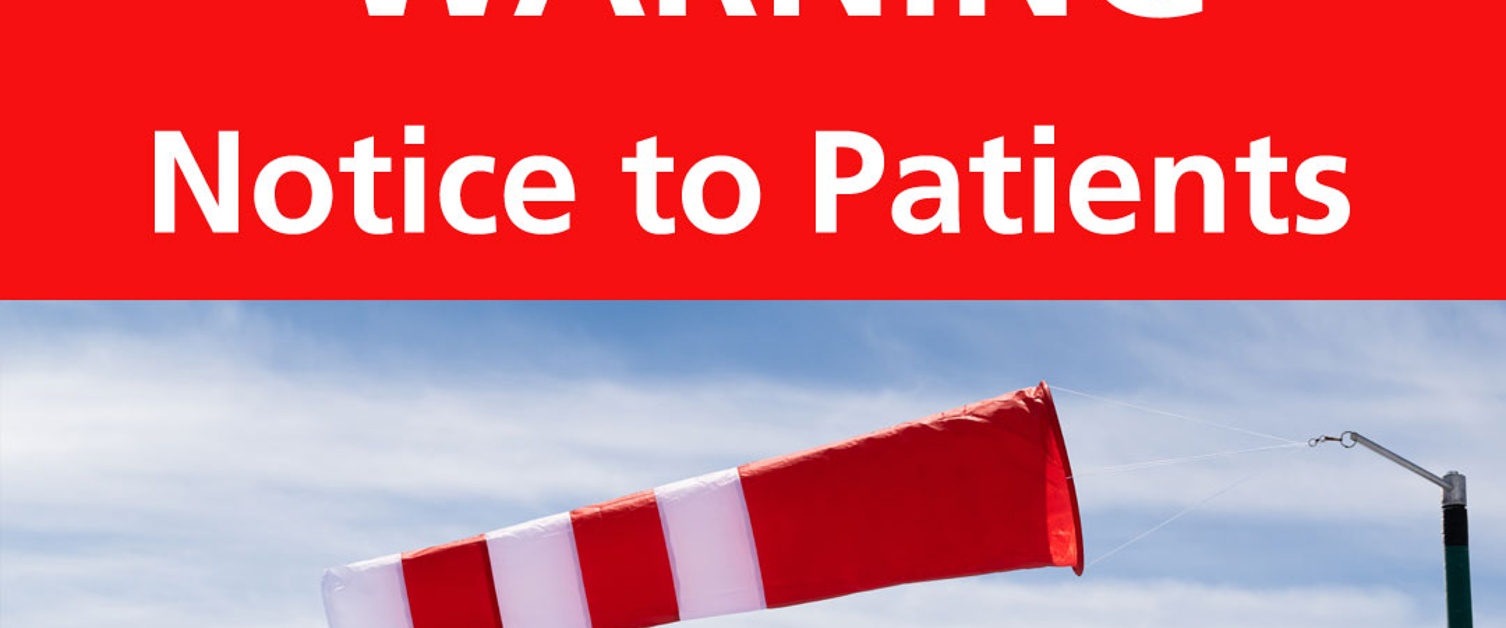 Thursday 17th February 2022
A red weather warning has been issued for the Health Board area from 7am tomorrow (Friday 18th February), which means there is a potential danger to life. We are advising that people do not travel unless absolutely necessary.
Due to this weather warning, we will need to rearrange some appointments scheduled for tomorrow. We are currently in the process of contacting those patients affected. If you have any questions in relation to appointments tomorrow, please call the number on your appointment letter.
We will not be running our Covid-19 Vaccination Centres tomorrow, to ensure we keep our residents and staff safe. If you have a vaccination appointment tomorrow, you can walk in to any of our vaccination centres this afternoon up until 7.30pm. Here are the details of our vaccination centres: Our Vaccination Centres - Aneurin Bevan University Health Board (nhs.wales)
If you are unable to attend a walk-in today, please await further text message with details of a new appointment.
We will also not be running our Covid-19 mobile testing units tomorrow. When calling to make a booking, you will be given details of other Covid-19 testing sites available.
We will postpone our Patient Home Collection Service for Clinical Waste on Friday 18th February 2022. We will attempt to fulfil the scheduled collections on Saturday 19th February 2022.
The Sexual Health Service will only be available for emergency access on Friday 18th February 2022, please only call our triage phone line on 01495 765065 for emergency assessment. Normal service will resume on Monday 21st February.
The Met Office have said to expect flying debris, uprooted trees and disruption to travel. We urge residents to take extra care tomorrow and over the weekend.
Natural Resources Wales have issued the following advice:
We are urging caution, and for everyone to keep a close eye on the weather forecasts and check the NRW website for the latest flood warnings.
For further details please visit: https://naturalresources.wales/flooding/preparing-for-a-flood/?lang=en
We thank you for your understanding and continued support.