New Health Centre Development in Llanbradach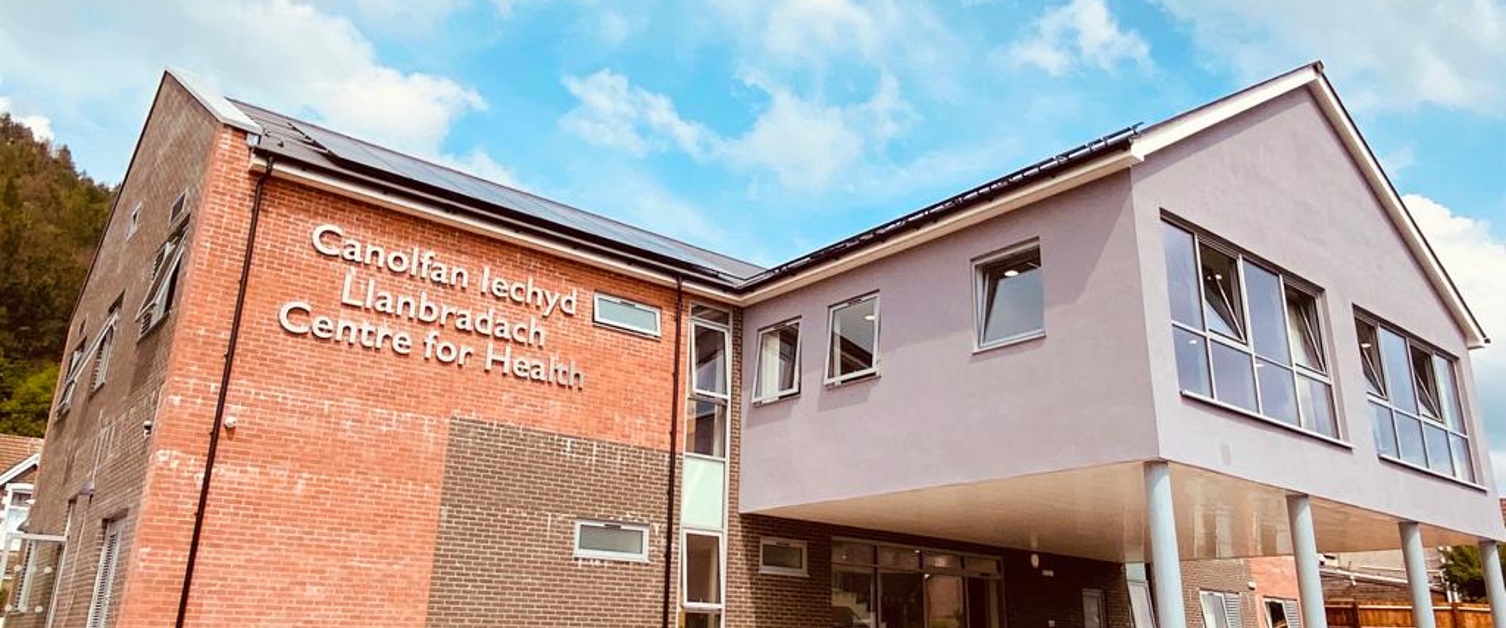 Wednesday 28th July 2021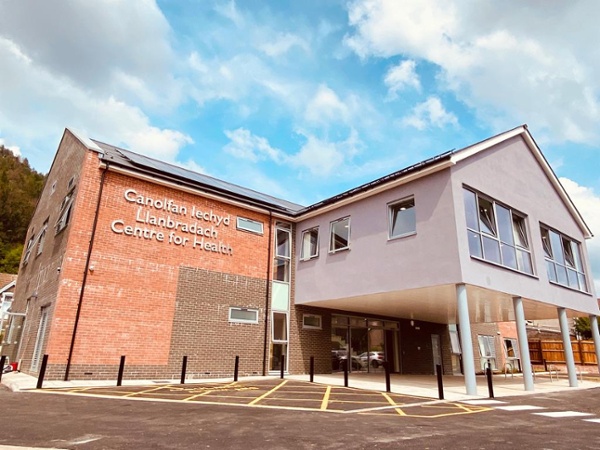 On Friday 16th July 2021, the new Llanbradach Centre for Health was officially handed over from the developer, Apollo and contractor, Jehu to Aber Medical Centre and The Village Surgery. Due to ongoing Covid restrictions, a small outside event was held on 23rd July to celebrate the handover of the building and tours were organised for invited attendees to see the new building.
The event started with a welcome speech from Judith Paget, Chief Executive of Aneurin Bevan University Health Board, who has worked in partnership with the GP Practices and all key stakeholders to deliver this scheme.
Caerphilly Councillor Gough commented, "The centre will provide state of the art services to our constituents, including services that have not been available previously. The centre is located in an ideal position, near the historical centre of the village and very close to bus stops which should make access very easy. Residents are looking to benefit from services such as minor surgery within the community. It is necessary to travel out of the area for a number of services at present."
Caerphilly Councillor Mann, who has been part of the project team of the development added, "We also very much recognise the support we have received from Judith Paget, Chief Executive of Aneurin Bevan UHB and her senior staff. Without Judith's support we would not be where we are now.
We would also like to pay tribute to the staff of Jehu and Apollo, the contractors and developers. The builders on site worked all through the pandemic. Had they not done so we would still be facing a long wait, but nothing compared to the overall timescale of the project. The construction has taken a fraction of the time overall."
Carol Hopkins, who chaired the Llanbradach partnership for several years, commented, "It is great to see this project come to fruition after so many years. I am sure that these new premises will make a huge difference to both GP practices and their patients and is a wonderful modern Health Centre for the residents of Llanbradach".
The location for the new site is: Llanbradach Centre for Health, Pencerrig Street, Llanbradach, Caerphilly CF83 3LR, which will officially open to patients on August 2nd 2021.
For further information please visit: https://abuhb.nhs.wales/news/news/llanbradach-centre-for-health/