Reminding people of the changes to our NHS services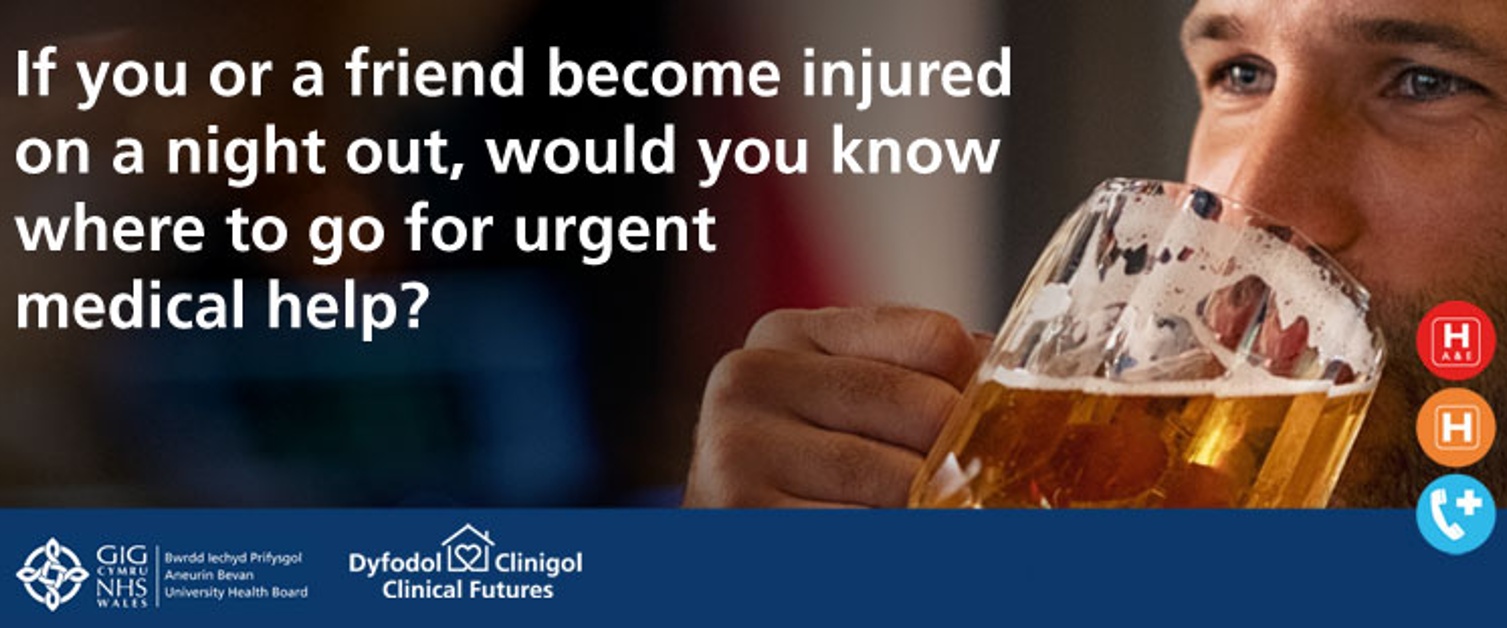 29th April 2021
The Health Board is running a campaign in local pubs, clubs and taxi premises to urge people to use the right service, or attend the correct hospital for their needs, when they are unwell or injured.
When The Grange University Hospital in Cwmbran opened last November, it became the only Emergency Department (A&E) for everyone in Gwent.
The Royal Gwent and Nevill Hall hospitals still have Minor Injury Units, but they are not able to treat very serious life-threatening conditions such as heart attacks, strokes and breathing difficulties.
A poster and digital communications pack is being circulated to local pubs, clubs and taxi premises for them to share this important information with their customers to help avoid inappropriate attendances at our hospitals.
Please also share this important information with your friends and family members so they can help to direct people who may be injured or unwell to the right service for their needs.
We really appreciate your assistance with this matter of public safety.
Poster - Do you know where to go for urgent medical help?
For more information take a look at our Clinical Futures information booklet