New Online Map Launched Today to Support Wellbeing in Newport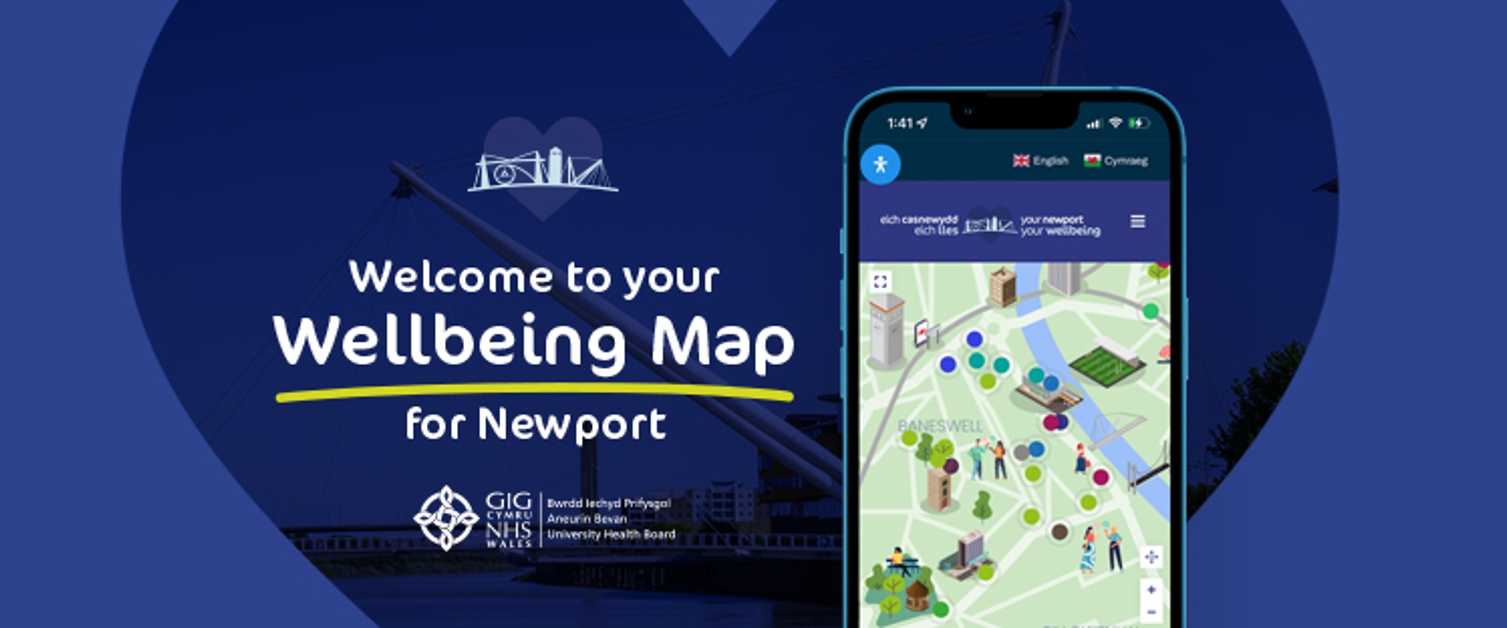 Friday 20th May 2022
A new online map has been launched to help people in Newport find ways to improve their wellbeing. Your Newport is an exciting NEW and FREE online tool that connects people to everything that can help their mental and physical wellbeing in their local area.
Dr Sarah Aitken, Director for Public Health at Aneurin Bevan University Health Board said:
"The last 2 years have put a lot of strain on everyone in our local communities and we want to support our residents to find ways to improve their wellbeing in ways that work for them. The Your Newport map does just that.
This is the first of our online maps to launch across Gwent. With everything from clubs and activities, to groups and organisations, you can use this free map to find things to help you and your family enhance your health and wellbeing. You'll find all the information you need to take part in activities or to ask for help.
So if you live in Newport this is a free opportunity to start improving your wellbeing today and improve both your physical and mental health."
What Can People Expect from Your Newport?
All the local goings on in one place, with access at your fingertips to over 70 listings and counting
It will help communities get more involved in all the great things taking place across the city
As well as activities and groups there is also information on local support services in areas such as mental health, housing support and financial support
The map is fun, free and easy to use and available in 103 languages
The 'Your Newport' online map was developed by the Newport Integrated Wellbeing Network Team.
View the map at: www.yournewport.co.uk